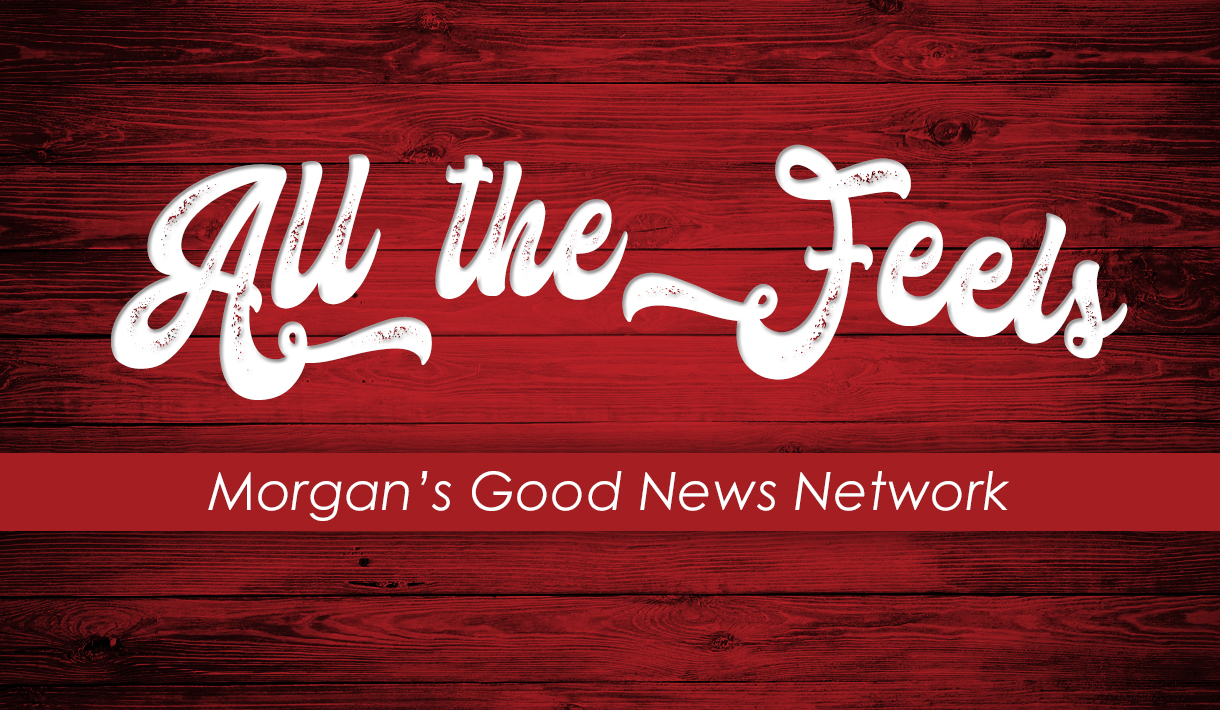 ALL THE FEELS: Morgan's Good News Network
GOT A STORY OR WANT TO SHARE ONE WITH MORGAN? TEXT THE WINDSOR TIRECRAFT COUNTRY LINE AT 519.258.2593
April 3rd 2020
QUARANTINE ON THEME! Katie from Riverside is finding a hilarious way to pass the time each day of isolation. She and her adorable 3 year old Jayden pick a different theme each day! Here are some of them, and yes, that first photo was from Glamour Shot day!
*PS Katie is 'Chewbacca Mom, her video went viral 3 years ago when she wore a Chewbacca mask while in labour!*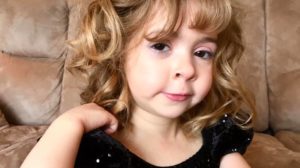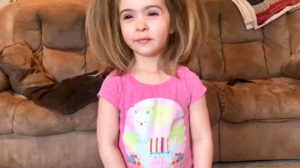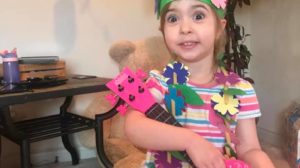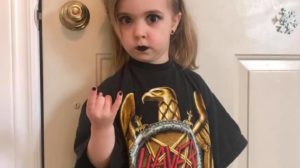 April 2nd 2020
Talk about MURPHY'S LAW! Steve and Sarah McMahon from Windsor started a first floor Reno. . . as soon as the Covid 19 Pandemic hit Windsor! They also have two kids under 7, and Sarah is an ER Nurse! They have an AMAZING sense of humour about the whole thing and realize it's a minor inconvenience compared to what other people are facing.
Steve talks about their bad luck HERE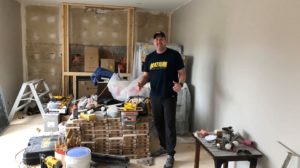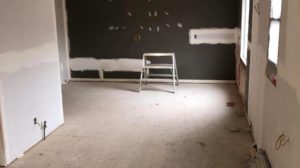 🌷 Hope is in BLOOM! 🌷
Thank you to Sarith from Janette Florist and Jeremy at Southpoint Floral Supply for helping pull this off SAFELY yesterday.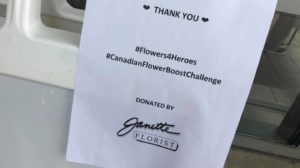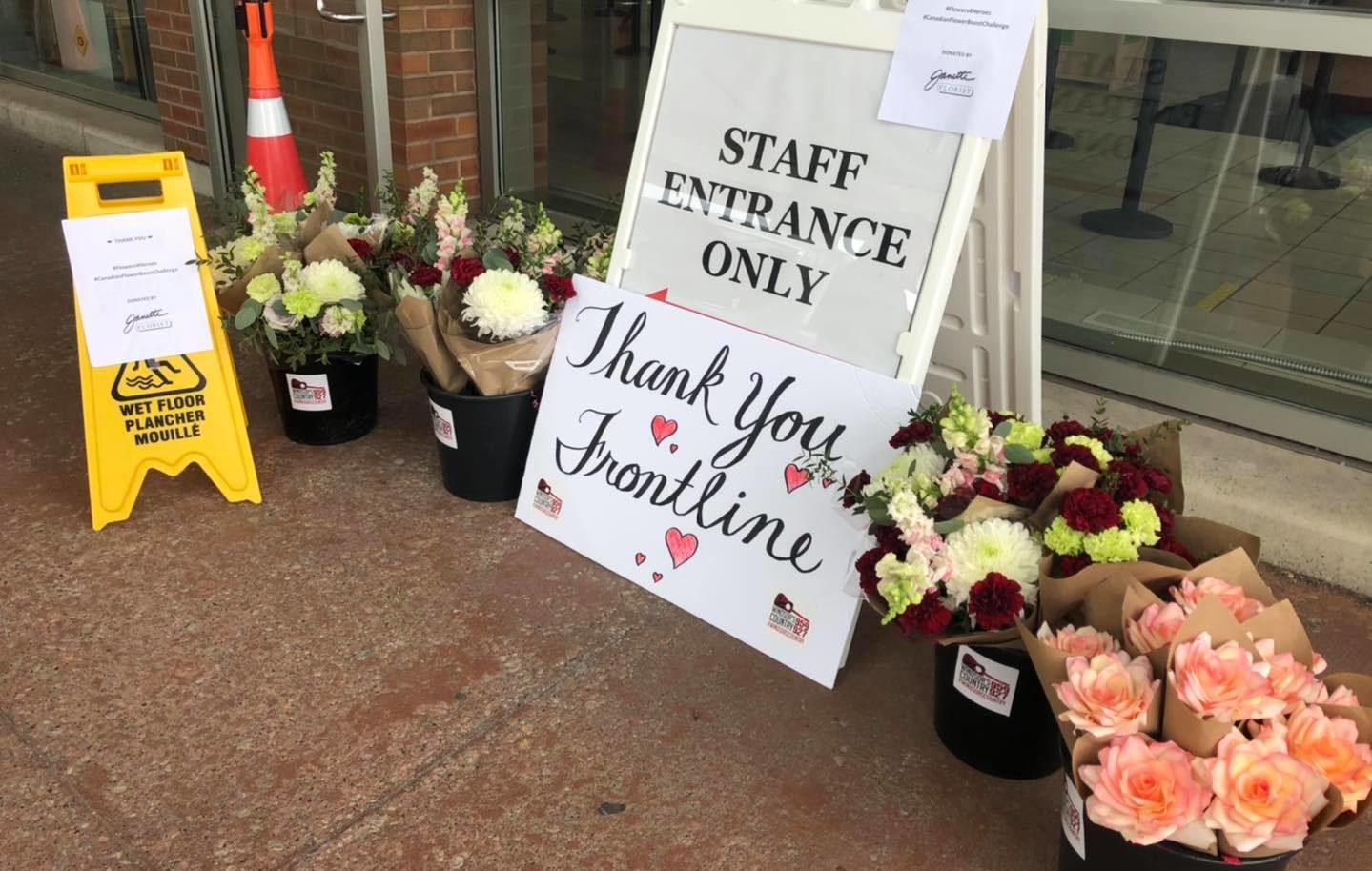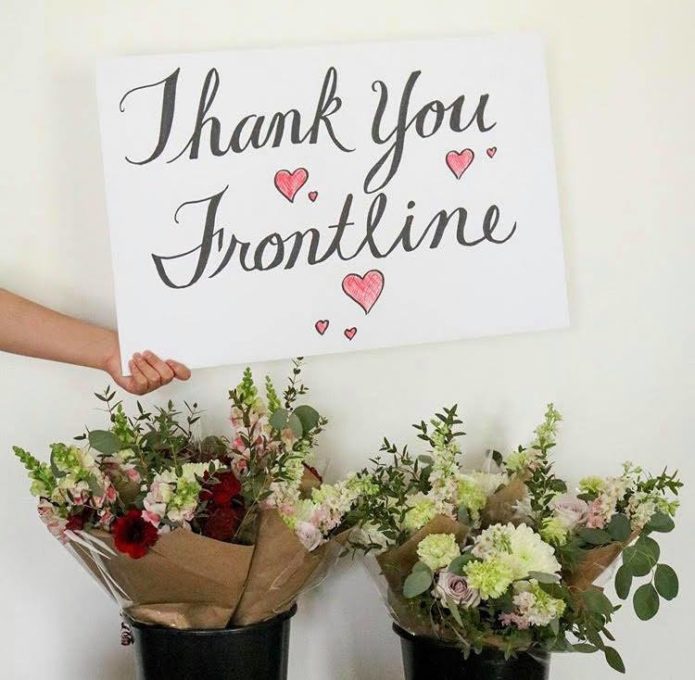 Thanks to Kennedy and Jacqueline, Windsor Regional now has:
30 boxes of gloves
Each box has 10 boxes inside
Those boxes have 100 gloves!
= ❤️❤️❤️❤️
Shout out to St. Denis machining for the donation!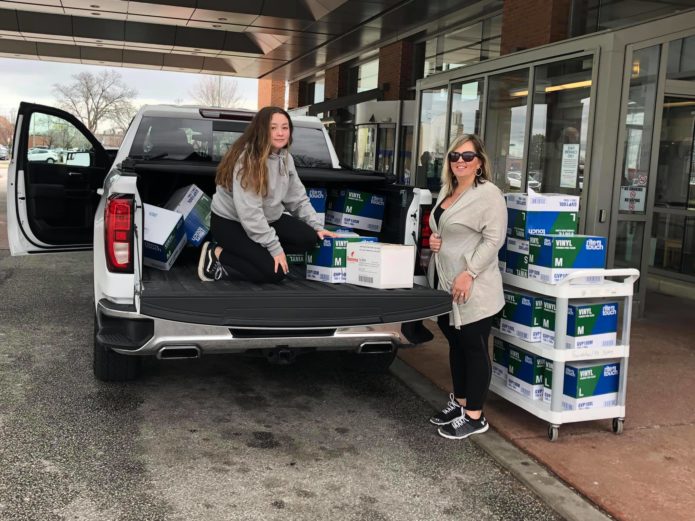 ---
April 1st 2020
This moment was captured by Dr. Alex Jakob, of her husband Dr. Riley Jakob embracing their son Jackson for the last time before he left to do a 2 week stretch at Windsor Regional Hospital.
Morgan spoke with His wife Alex, also a doctor this morning.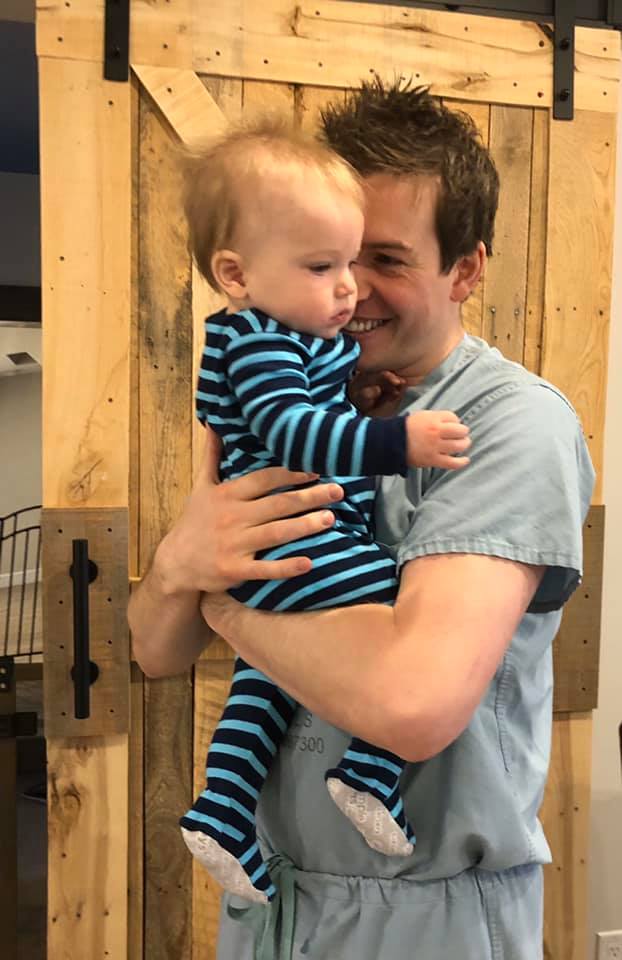 Every Canadian needs to hear this RANT from Rick Mercer!
---
March 31st 2020
TODAY'S QUARANTINED KID: SHANIA from Kingsville plays the QUARANTINED KID QUIZ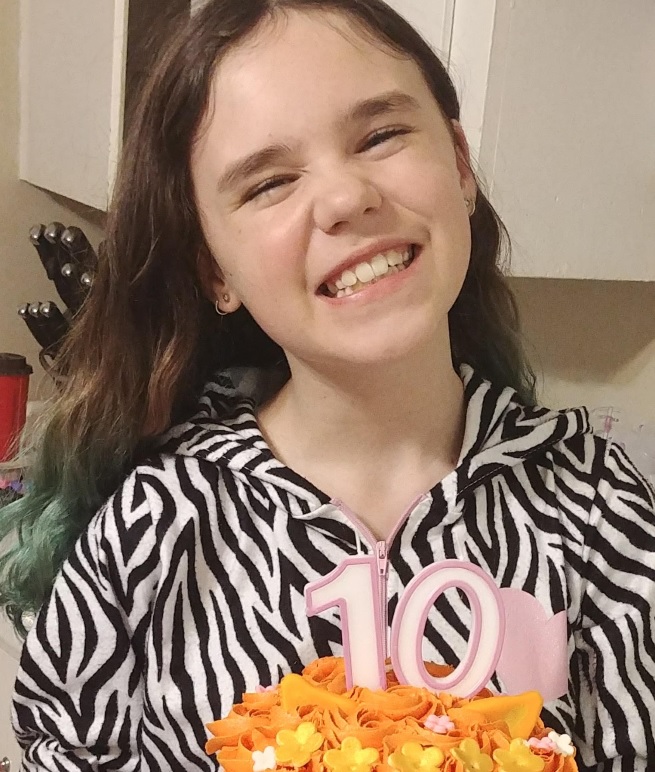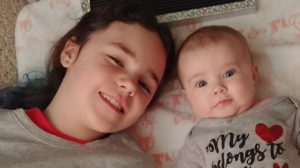 Vikki along with her daughter Jessica, owner of Generations Diner have a 'Mobile diner' feeding forgotten heroes: the Trucking Community. Take a listen to  how they're filing bellies and hearts!
If you want to help or donate, call Vikki at 519 792 9535!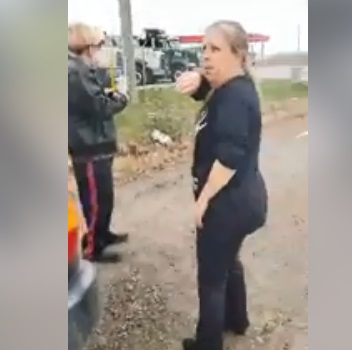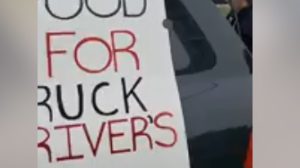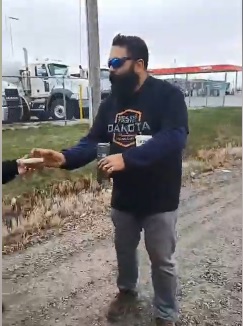 ---
March 30th 2020
I'm sure if you've driven around town or walked around your neighbourhood, youve seen Christmas lights up, art in the windows, signs saying thank you to the Frontlines. What one Windsor woman has on her lawn will brighten your day! Balloon Lady Lou Lou is bringing smiles to this Windsor neighbourhood one balloon at a time! It's part of the #1MillionBubblesofJoy movement, bringing together 378 balloon artists from across 15 countries!
Find her HERE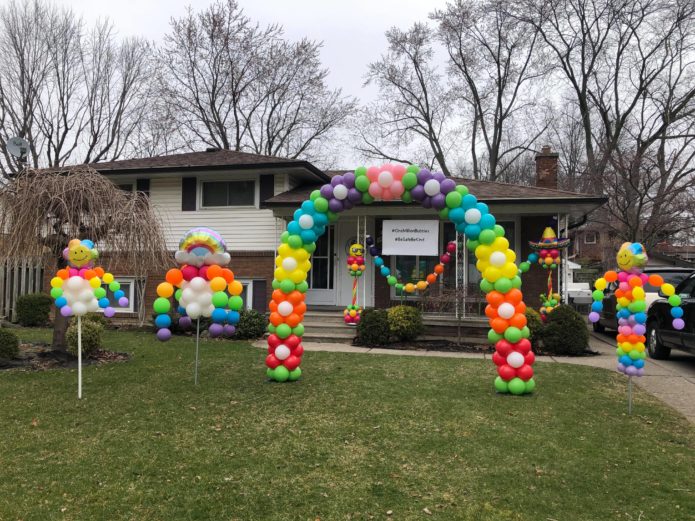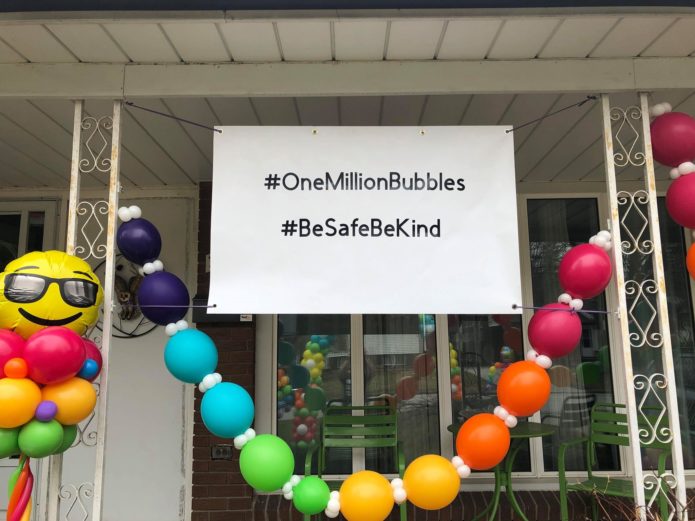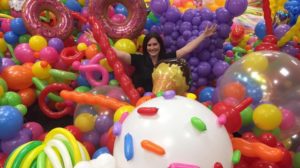 ---
March 27th 2020
I am a proud supporter of the Kids First Food bank and Windsor Family Homes and Community Partnership! Because of desperation, Fear and the safety of the staff they had to close their pysical doors last week. Men in Kilts have stepped in to help! 
If you would like to donate or support these families with a gift card CLICK HERE

[WATCH] The latest episode of 'Bored with Morg'
A Windsor photographer JESSICA TANCHIONI brings 'porch portraits' to residents in self-isolation! Over the last week, photographer Jessica has taken to the streets, offering full photoshoots (from about 10 ft away) outside people's homes as part of #TheFrontStepProject initiative. 
*These were taken in South Windsor*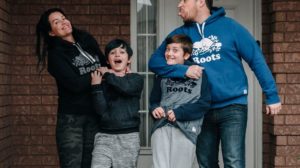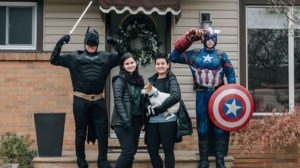 Jessica may come to you next, CLICK HERE

---
March 26th 2020
It's been 4 LONG years since Windsor's own BUCK TWENTY released a single! They talked with Morgan in self isolation about their new Single OUT FRIDAY! #AllICanDo
Get ALL I CAN DO HERE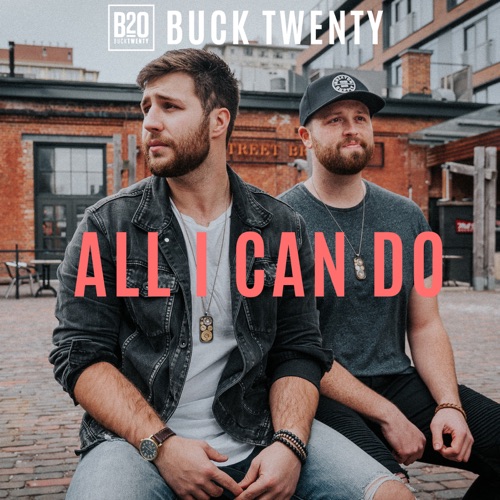 Windsor Mom Liz had to cancel her son's 4th Birthday party, what she plans on doing instead will warm your heart!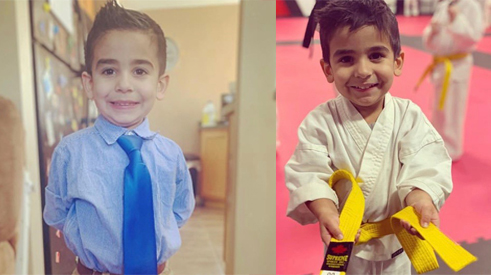 ---
March 25th 2020
 We keep seeing pics of empty frozen pizza aisles, or empty shelves of bread, but what about the misfit food that no ones buy? Morgan called a Windsor grocery story to see what no one wants during a pandemic.
[WATCH] The latest episode of 'Bored with Morg'
We are here for this Nurse's rant!
---
March 24th 2020
If you have made some Hospital masks,  Email Gisele.Seguin@wrh.on.ca
HERE ARE SOME INSTRUCTIONS DIRECTLY FROM WRH : Click HERE
…and one more
GISELE FROM WINDSOR REGIONAL TALKS ABOUT HOMEMADE MASKS WITH MORGAN 
[WATCH] The latest episode of 'Bored with Morg'
---
March 23rd 2020
The Kids First food bank had to close until further notice, but here's how you can help from a safe distance away.
GET THEIR UPDATES HERE

[WATCH] The latest episode of 'Bored with Morg'
---
March 20th 2020
Morgan chats with an old friend, and past co worker Kevin Black, now he helps run Lee and Maria's Market in Kingsville. They starting an amazing delivery service where you can help them  get fresh food to those that need it in Essex County.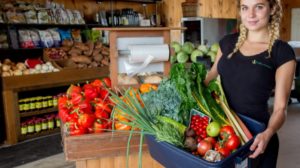 WANT TO BUY A PRODUCE BIN? DONATE HERE
---
March 19th, 2020 
How does Morgan's boyfriend REALLY feel about being cooped up with her (and her Twin, who lives with them!)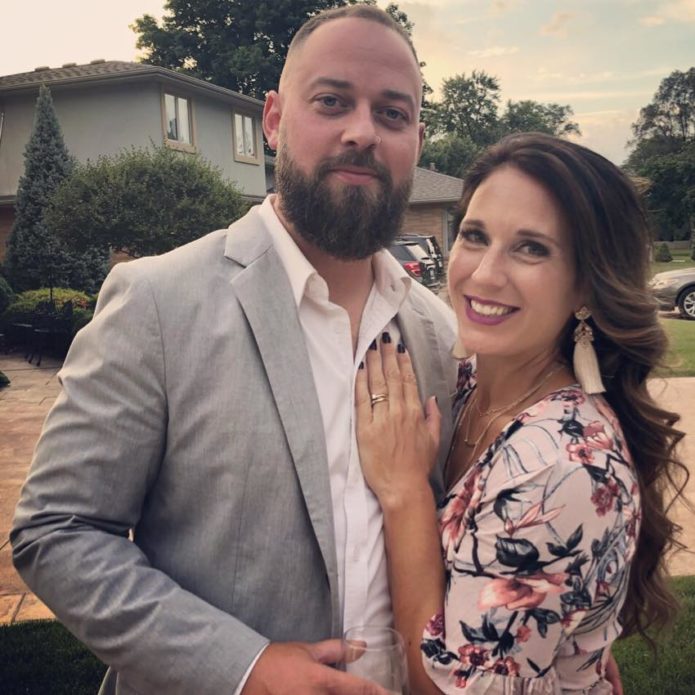 MOTHER NATURE IS HEALING! The canals in Venice Italy are so clean right now because of the lockdown that dolphins have been spotted swimming in them!
It's the first time in 60 years! Our Earth was begging for a break! 🐬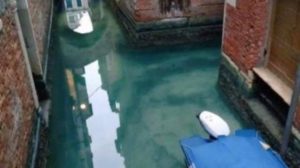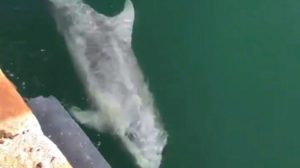 [WATCH] The latest episode of 'Bored with Morg'
CHRISTMAS IN MARCH: If you still haven't taken down your Christmas lights. Perfect. The need for a light at the end of the tunnel is what we're all searching for and I found it!  Christmas in March. Seriously. People are putting their Christmas lights back up!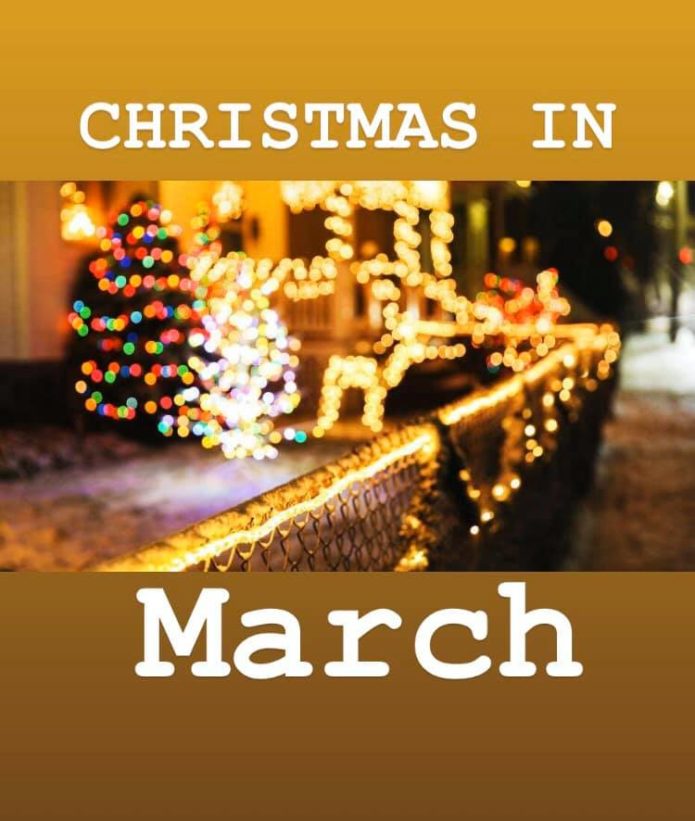 ---
March 18th, 2020
[WATCH] The latest episode of 'Bored with Morg'
A local 5 year girl wanted to talk to her friend from school, and kicked it old school by starting a PEN PAL CLUB!
THIS IS BRYNLEY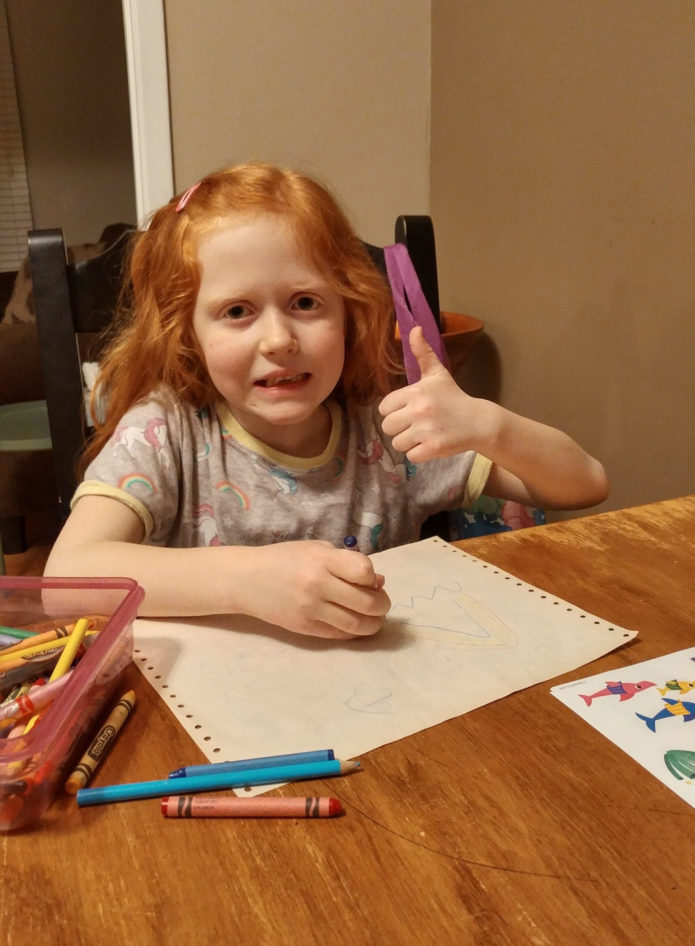 ---
March, 17th 2020
The Human spirit is alive and well at Shoreview at Riverside! With a no visitors allowed policy, the family of one resident named Helen wanted to celebrate her 85th birthday! Here's what they did:
Morgan chatted with Tigrena, the manager at Shoreview
Have you heard of the Amherstburg Soup Lady??
Danielle from The Plant Base is giving out FREE soup TODAY to the elderly, families with children in need, the immune compromised!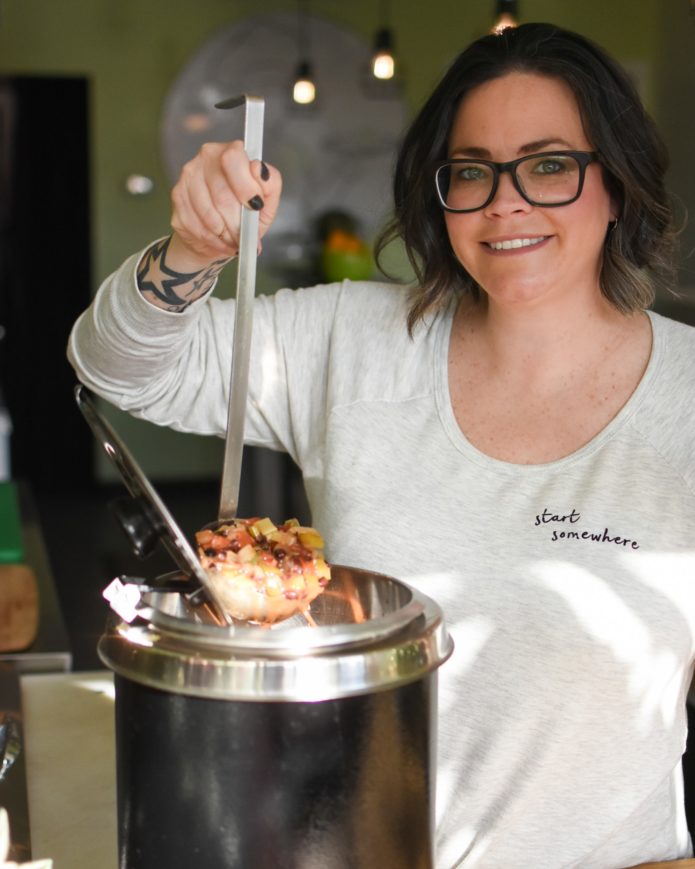 This printable card has been going around online! If you have neighbours who can't leave the house to get food and supplies, you can drop this in their mailbox or at their door if you're willing to help. We may not need as much right now in Windsor-Essex, but you may want to have it on hand.