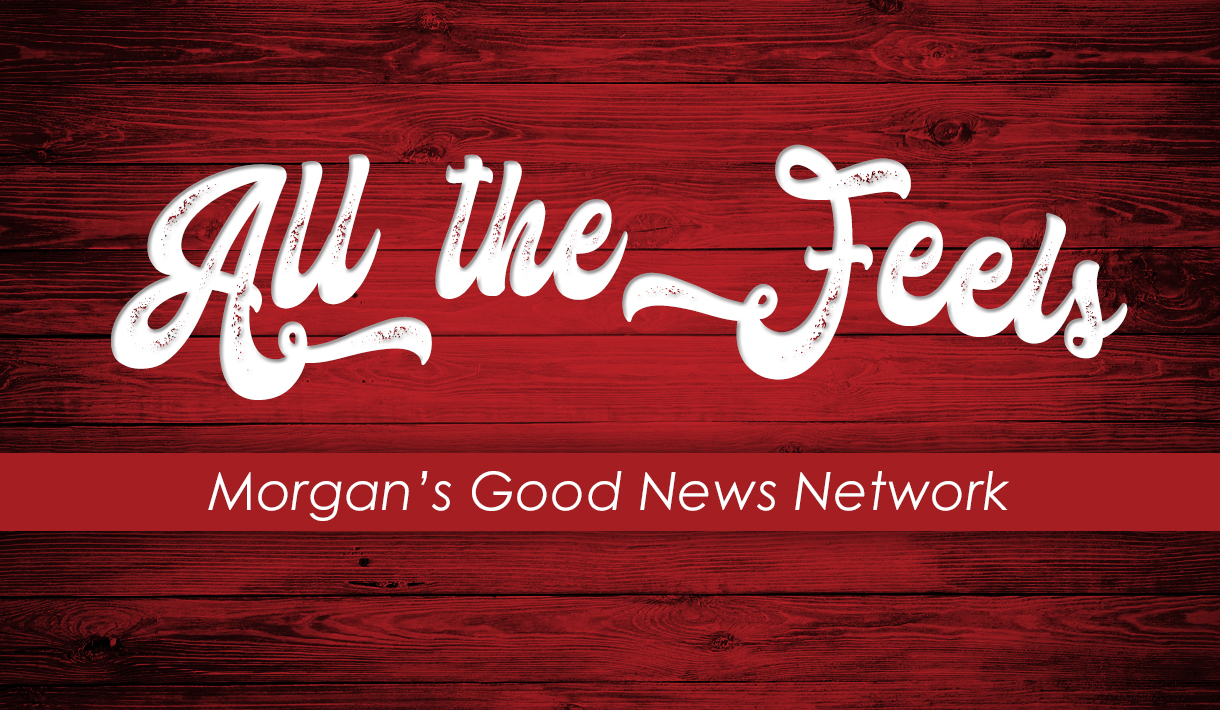 ALL THE FEELS: Morgan's Good News Network
GOT A STORY OR WANT TO SHARE ONE WITH MORGAN? TEXT THE WINDSOR TIRECRAFT COUNTRY LINE AT 519.258.2593
Join Windsor's Country on Facebook for the Windsor's Country Cares Concert!
July 15 | 7pm
Join us for a livestream fundraising concert, featuring Windsor's own Kelsi Mayne and friends! The event aims to support the  Windsor Residence for Young Men, a registered charity that seeks to end homelessness for young men 16 to 24 years of age and get them back on track by providing counselling, and a safe, nurturing place to stay.
Hosted by Morgan and Cordell from Windsor's Country, Kelsi will be joined by Buck Twenty, Eric Ethridge, Genevieve Fisher, Danielle Bourjeaurd, Kalsey Kulyk and Kansas Stone! So on July 15 at 7pm hit up our Windsor's Country facebook page and enjoy the music! And hopefully give a little sumpthin' for The Windsor Residence for Young Men!
July 9th 2020 
Meet this week's QAURANTINE KIDS: AKIRA and RYU from Windsor. Someone call TLC and get them their own show!
July 8th 2020
Morgan put up her own 'adult' Lemonade stand in honour of TENILLE TOWNES debut album The Lemonade Stand. They chatted over Zoom about songwriting, quarantine skills, her latest single, and played a game of LEMON Price Is Right.
July 7th 2020
PRE COVID HAIR
4 MONTHS LATER
Doug Ford move Leamington and Kingsville into Phase 2 today! He also promised to head down here and get his hair cut someone in the county! Where does the Mayor of Kingsville think Doug Ford will be going to get his haircut this week? And will HE be cutting his luscious locks too?
THE MIRACULOUS ANNOUNCEMENT! How much did the June 27th MIracle Day raise in Non perishables??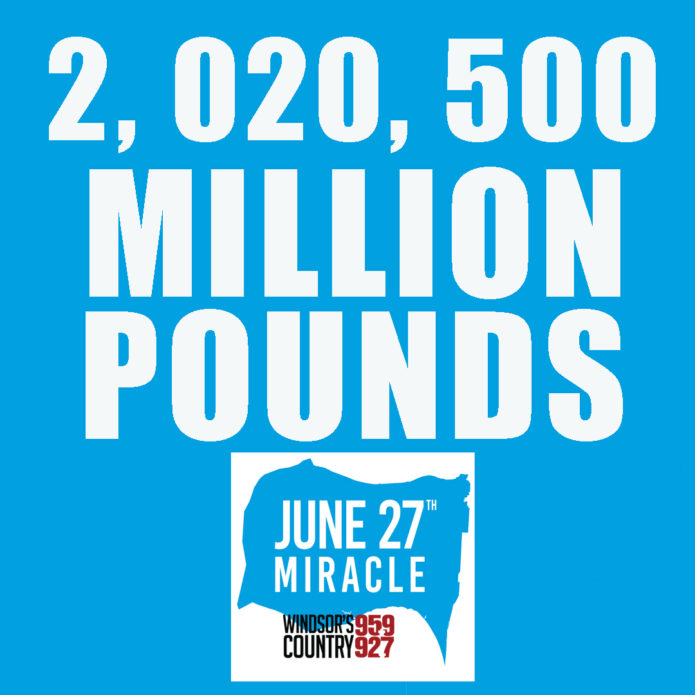 June 30th 2020
I met Josh back in April when he had this crazy idea to run from Belle River to the Ambassador Bridge to raise funds for our Frontline workers. Well, months have past and so many more have ran this course. Did they reach their goal of 10 grand??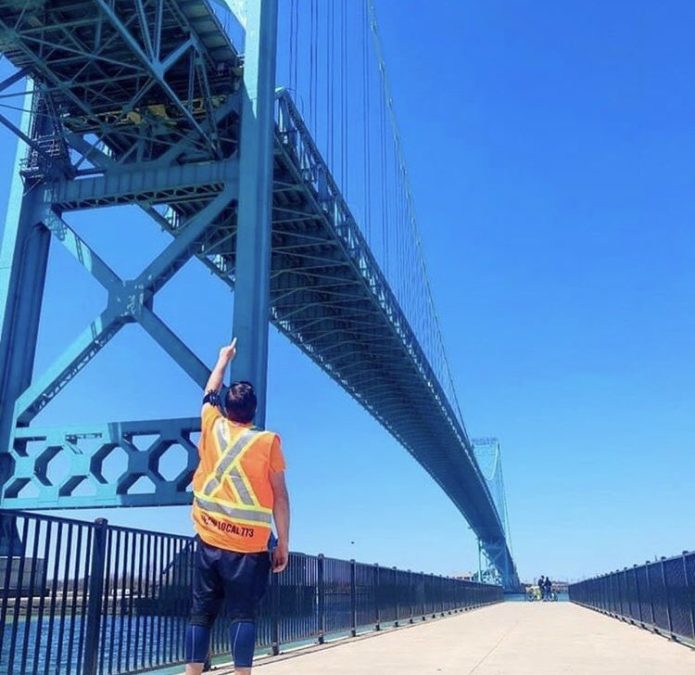 June 29th 2020
I chat once more with ADAM LALLY about the miraculous weekend that was above and beyond our expectations!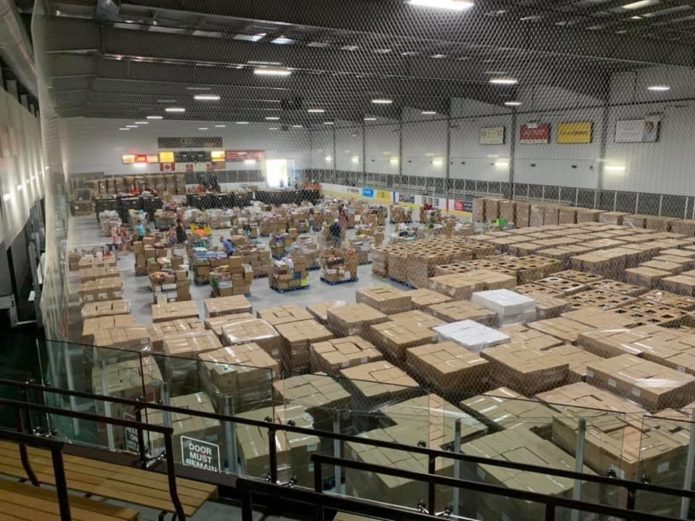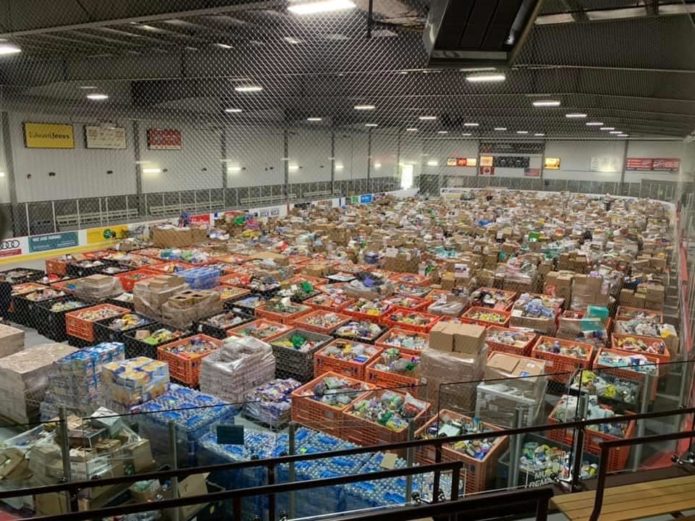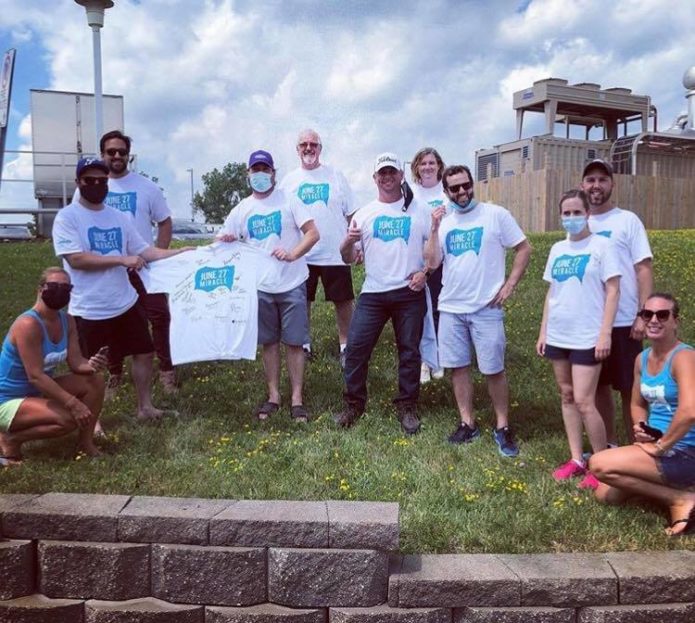 FIND OUT HOW YOU CAN HELP IN THE DAYS TO COME HERE
June 26th 2020
One final push and last minute questions for the June 27th Miracle team. I chatted one last time with Adam Lally.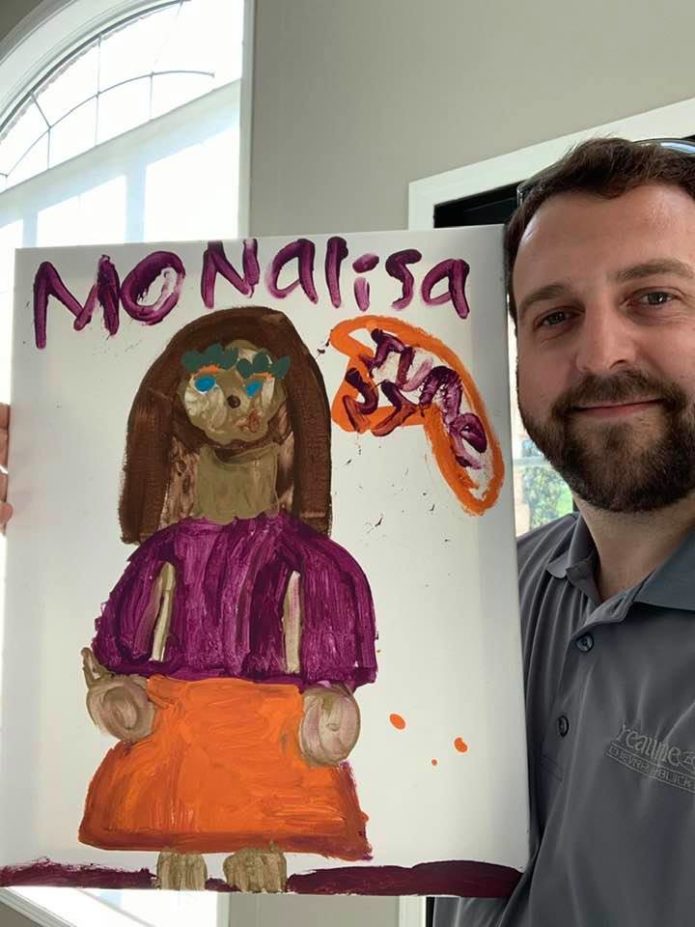 June 25th 2020
  If you've been in Amherstburg have you seen the latest activity everyone is talking about and posting about?
Have you 'found a Mike Face' yet? If you have no idea what I'm talking about, Mike explains this fun scavenger hunt!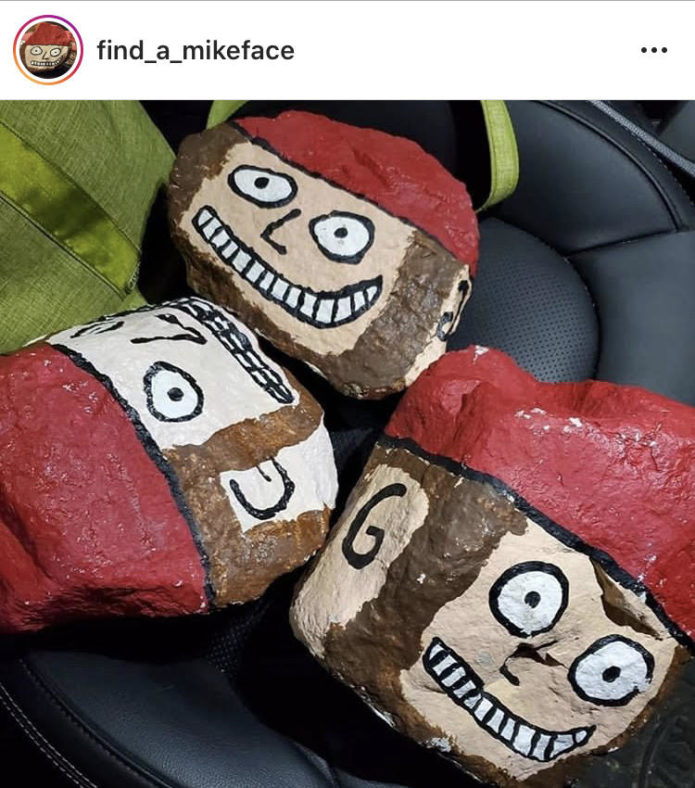 These guys again, sheesh. I got a congratulatory phone call from London's Classic Rock's Blair and RV for finally entering Phase 2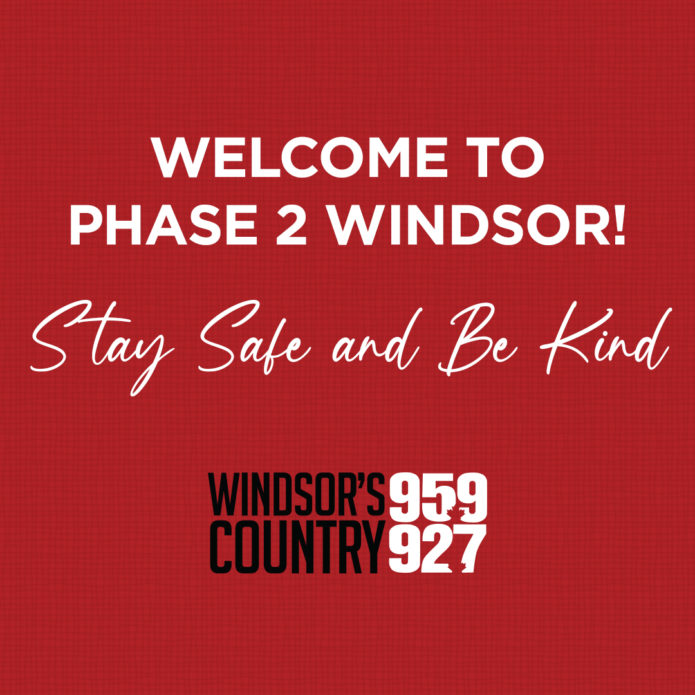 June 24th 2020
Hundreds of restaurant owners, bartenders, hair stylist, and gym owners will descend upon the Health Unit for a rally to get a clear message across to all levels of government that Windsor's health metrics demonstrate that were safe to re-open small businesses.
Katie Robinson who owns The Twisted Apron explains what shes fighting for.
Read more HERE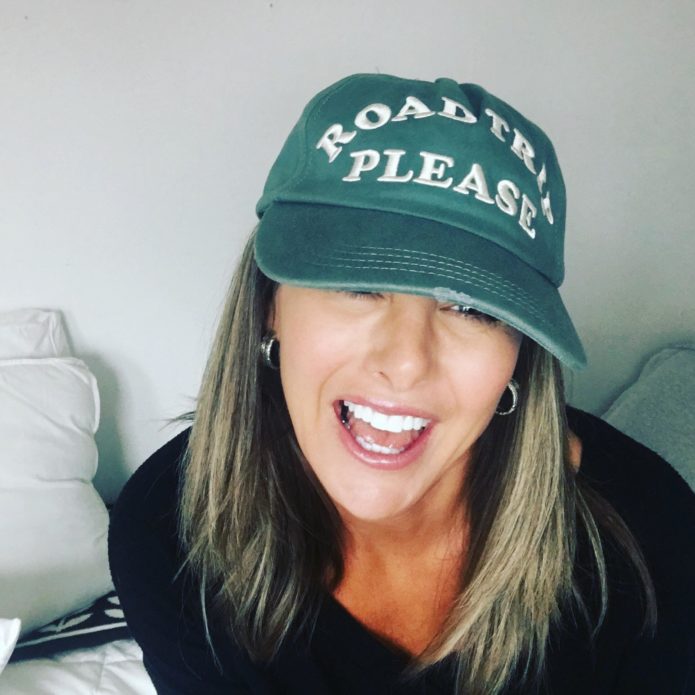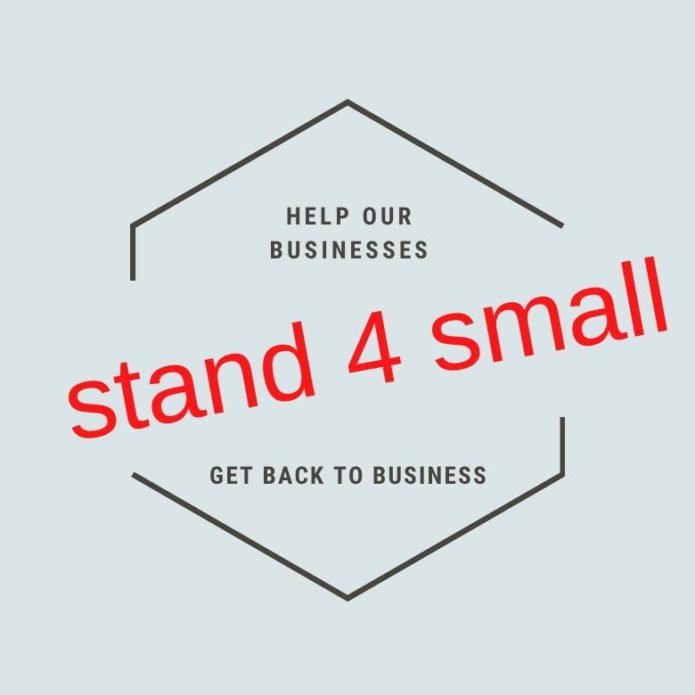 June 23rd 2020
One last push this week to spread awareness for the June 27th Miracle. Committee member gives us some Volunteer numbers and how you can 'Ask them Anything' during a Facebook Live Wednesday night.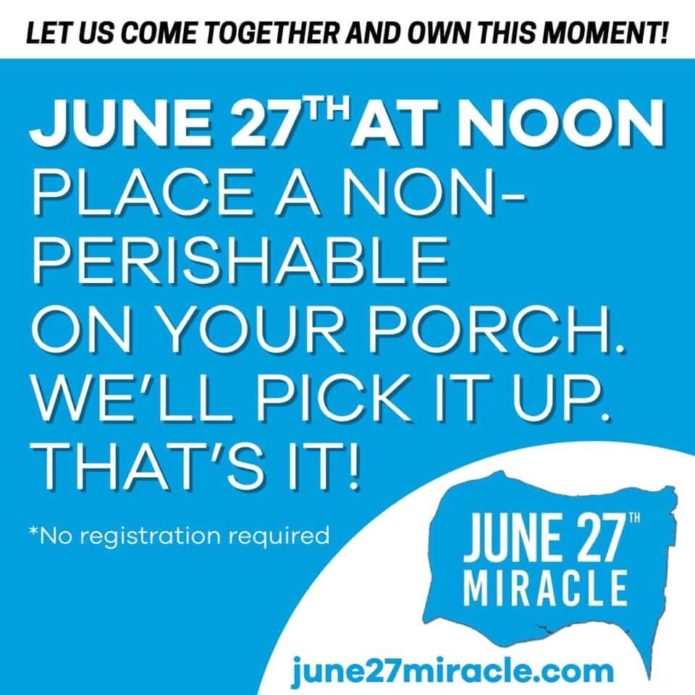 June 22nd 2020
A Windsor senior named Margaret was feeling very lonely lately,  so she started a little lonely hearts club. 
She simply asked if anyone else felt the same way in a CareMongering Facebook group, and turned her experience  into a positive for herself and your community!! This is a beautiful example of self-care and humanity.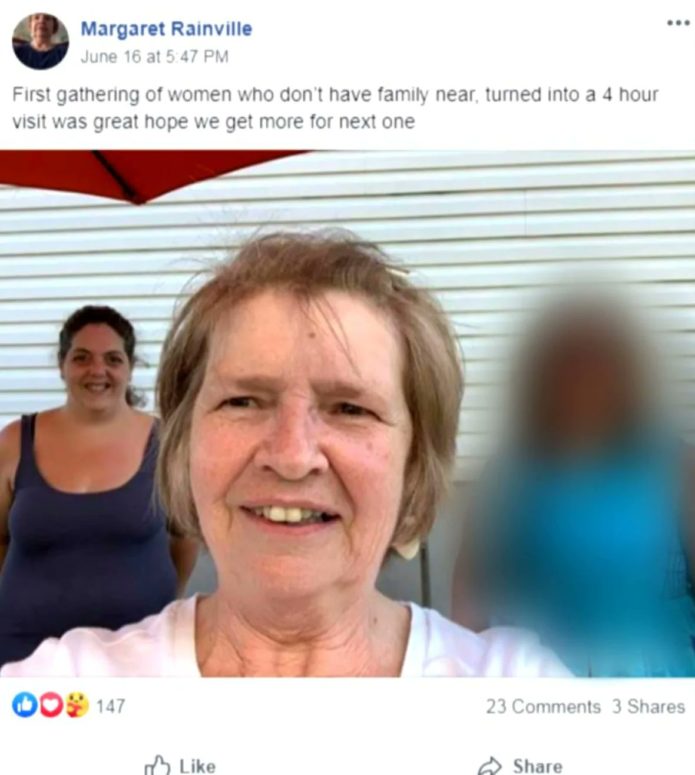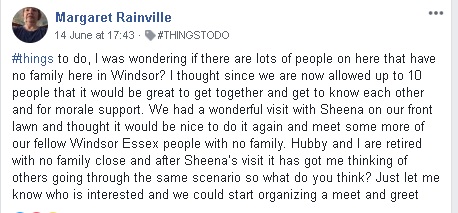 WANNA JOIN EMAIL: tgrainville20@gmail.com
June 19th 2020
Not these guys again…Blair and RV from London's Classic Rock 98.1 were just 'checking in' on me since were STILL stuck n Phase 1.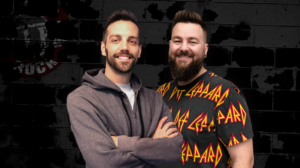 June 18th 2020
Meet Bonnie Laporte: The Emeryville GARBAGE LADY!
What started as a joke has become a 12 week costume parade on Garbage AND Recycle nights. Have you seen her?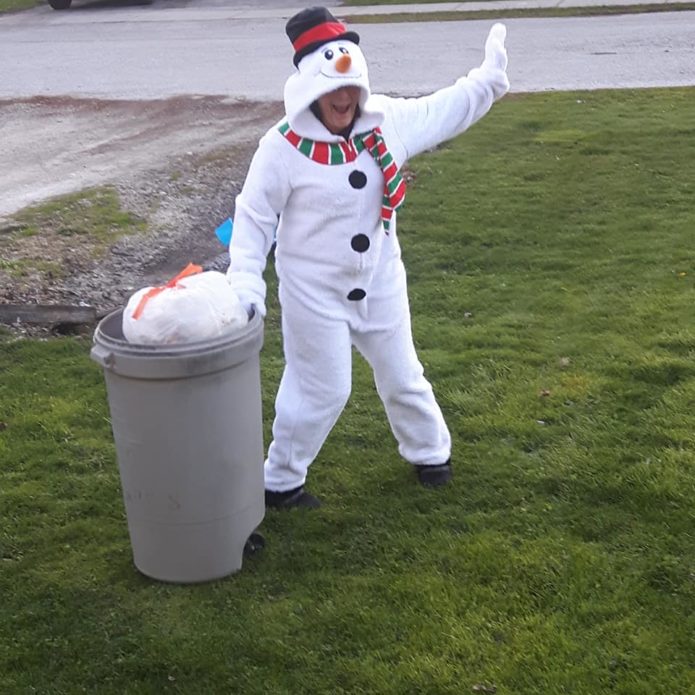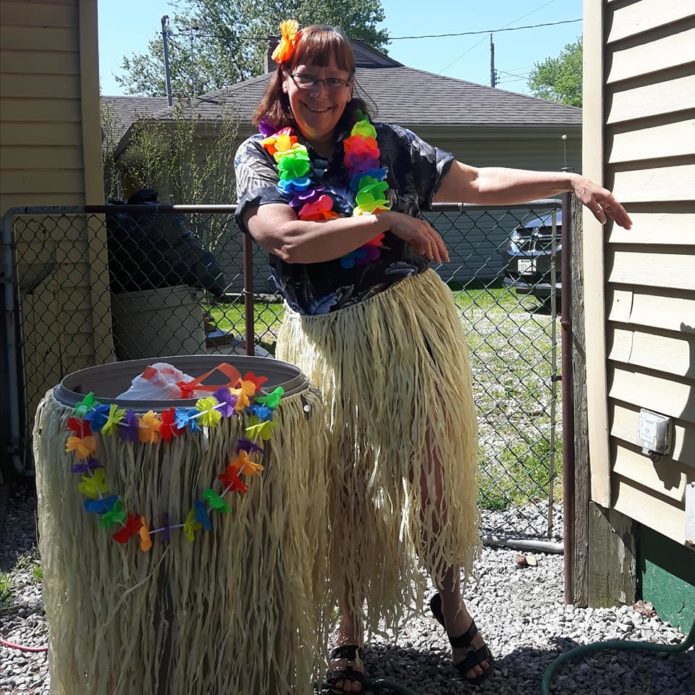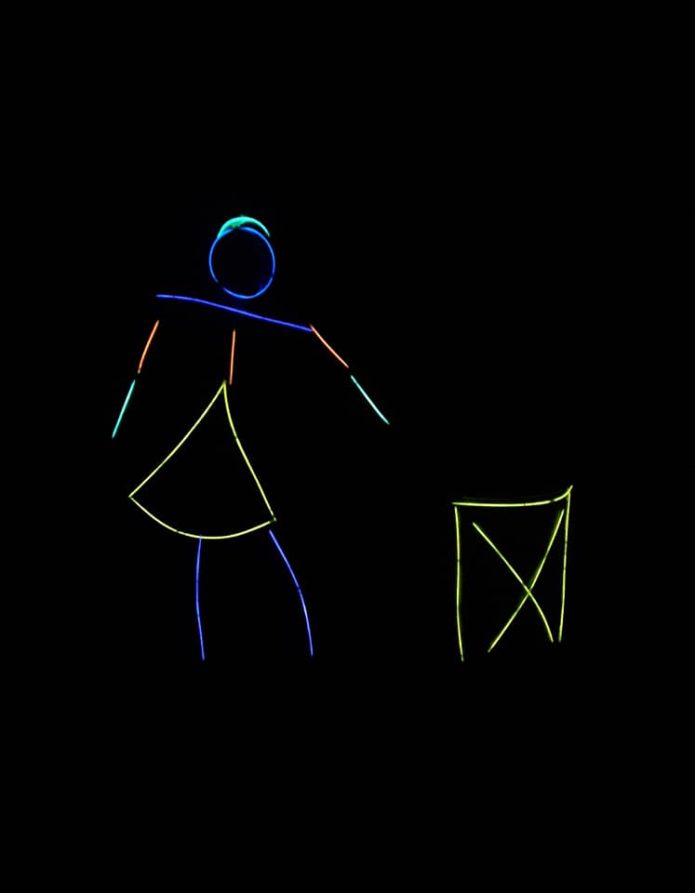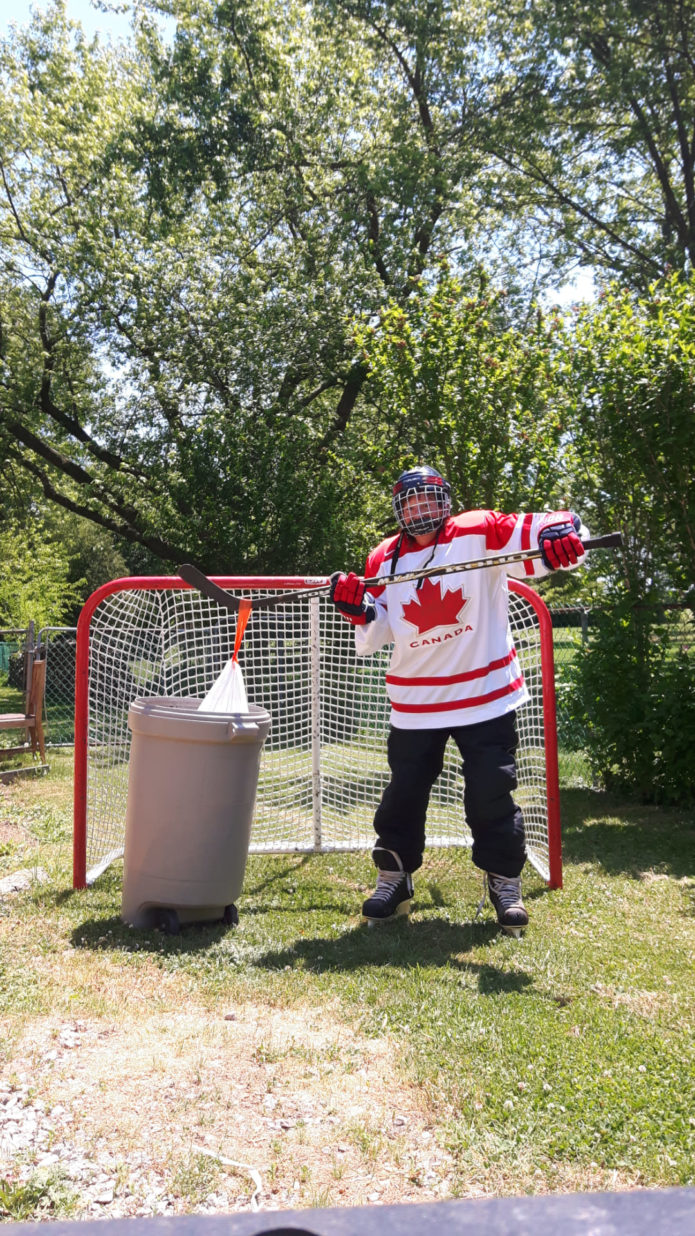 June 17th 2020
I asked and you delivered! I was on the hunt for digital media people who could help some Grade 8 and Grade 12's teachers with their online Graduation videos. Enter MIKE CERVENI: he owns a wedding Photography/Videography company and decided he could help!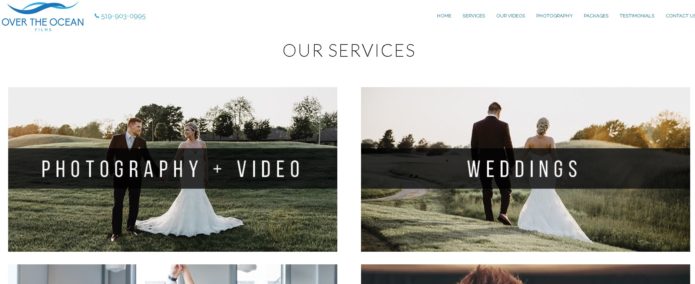 June 16th 2020
How will they know my address? Will you take pet food? What if I live in an apartment? FAQs answered from committee member JOSH LANE from #June27Miracle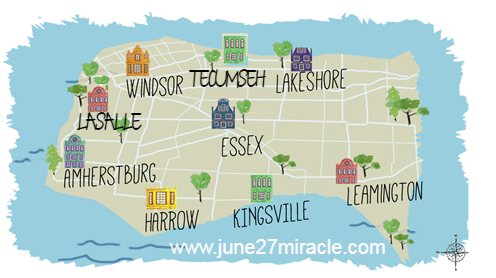 June 15th 2020
Kids will be off for the summer soon, which leave parents mentally drained since they've already been out of school for the length of a Summer. Which is why you NEEDED this app 3 months ago!
A Canadian made Parenting app will take away your nagging, and replace it with a game. A game that gets things done, or you can fire your kids! I talked to the creator of HIRE AND FIRE YOUR KIDS, Jody Swain, who also pitch this on Dragon's Den!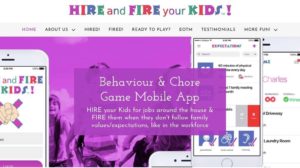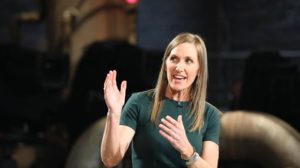 June 12th 2020
I've got the Phase 2 Blues. So I call my friends in London Onatrio, Blair and RV who do the morning show for Classic Rock 98.1 , and THOUGHT they'd feel sorry for us Windsorites who are stuck is stupid Phase 1…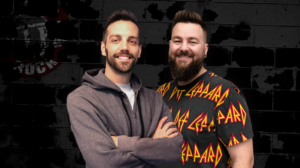 June 11th 2020
I saw a video of  an aspiring 16 yr old singer, she's been signing out front of nursing homes and apartment buildings during her time off from school. AND her dad is an Elvis Impersonator! Meet Kendall Ackland, this week's #QuaranTEEN!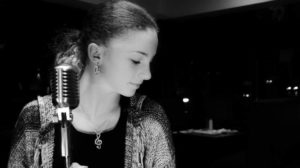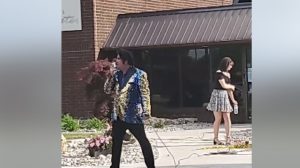 June 10th 2020 
You know those fancy painted rocks you see lying around the city or county on pathways or parks, well I never know what to do with them when I see them: pick them up, keep them? Now Im  hearing there may be kindness rock hoarding- mafia! The LaSalle rock lady Colleen set the record straight about finding a Kindness rock.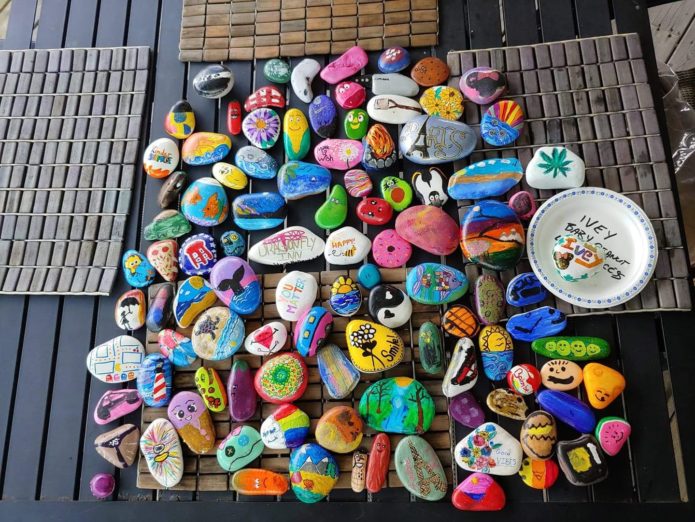 June 9th 2020
I spoke with Adam Lally about the June 27th Miracle that is going to be the LARGEST volunteer run food drive in the world! Someone called the Guinness world record people!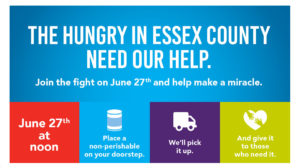 For all information visit www.june27miracle.com
Let's go Windsor Essex. – volunteers are needed !!
Please go to the website for more information and to signup.
Click on Volunteer and the numerous volunteer positions and areas will be made available. Click on what you would like to do and how you want to help.
June 8th 2020
A 21 year old opened up a take out and delivery restaurant called #PandemicExpress he's taking donations to help him open his own restaurant BUT he's also doing amazing things for charity and homeless!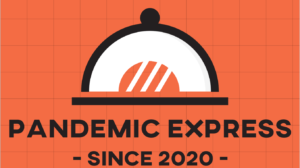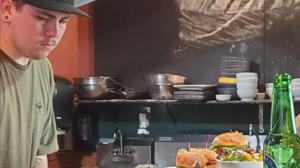 June 5th 2020
Sunwing is giving back to frontline workers across Canada  by giving away 100 all inclusive vacations.
Sunwing's Hero Vacations initiative calls on Canadians to nominate deserving frontline heroes who have helped their family or community fight the pandemic.
Eligible nominees can be health care workers, emergency service providers or anyone who has helped keep Canada safe during this difficult time.
Nominations are open until June 30th.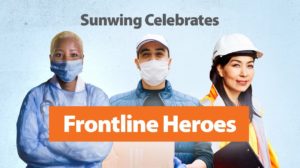 There are two ways to enter:
1. Nominate a deserving frontline hero using this form, OR;
2. Share a photo of a deserving frontline hero on Instagram using the #SunwingCelebratesHeroes hashtag and tagging @sunwingvacations in the caption with a brief description of why they deserve a vacation (must be posted from a public profile or the post will not be entered).
Salons are PATIENTLY waiting for the go ahead to re-open. A lot of them are feverishly prepping for that day.
A friend sent me this photo from a local salon franchise called 2 Waves Beauty Bar. This is a not only a safe way to divide guests, but its creative and pretty too.
Check out the original post HERE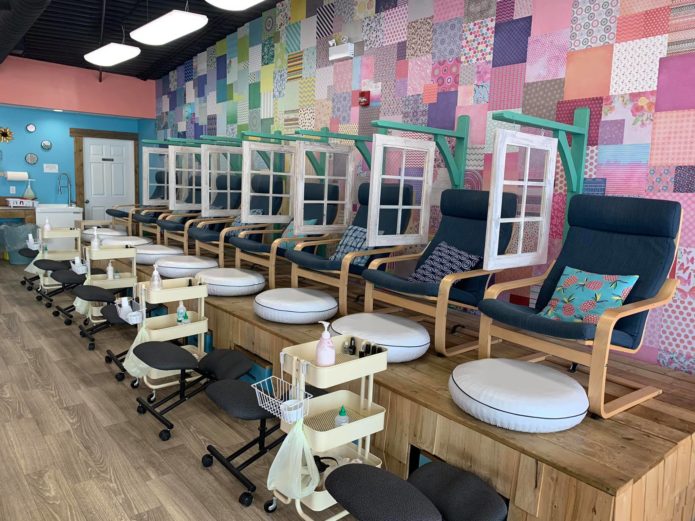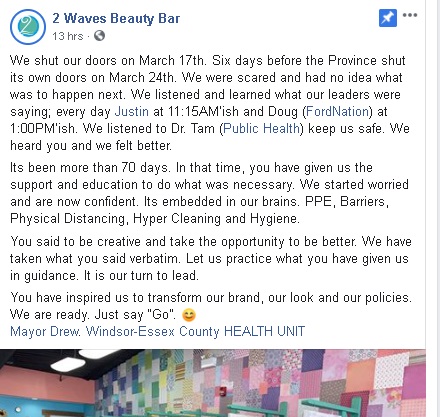 June 4th 2020
Local filmmaker, Mike Evans has been finding and collecting old Windsor and Essex County film reels , and now he's making mini documentaries called 'It Happened in Windsor'.
Why you wont even bother turning on Netflix today. 
Need a breather from your scary news feed, how about a behind the scenes look at my morning routine from 3AM til I start the show at 5:30AM?
It's riveting.
June 3rd 2020
Have you done #takeouttuesday yet? Have you heard of #wineorderwednesday and #fillupfriday – some great ways to support business in Windsor/Essex thanks to TOURISM WINDSOR ESSEX PELEE ISLAND! I chatted with my fav local guy CEO Gordon Orr.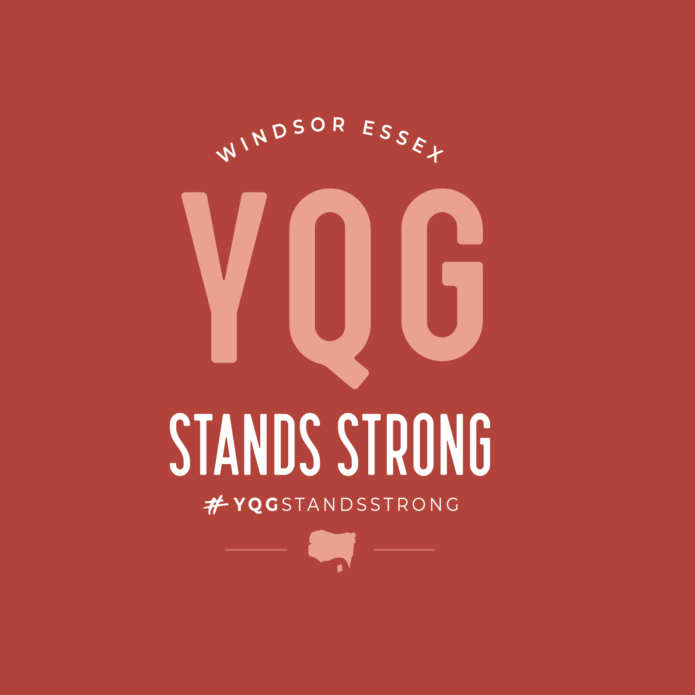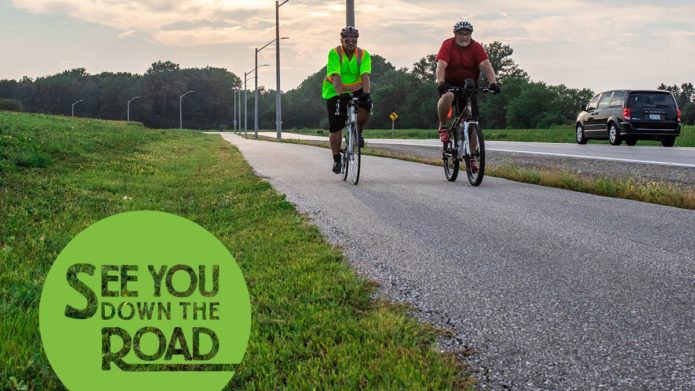 June 2nd 2020
Meet this week's #QuarantinedKid from Essex, Gavin whose in grade 7! If your kid has done nothing but play video games and sleep in , Gavin proves there so much to do with your time during a Pandemic. He also plays the Quarantined Kid Quiz with me!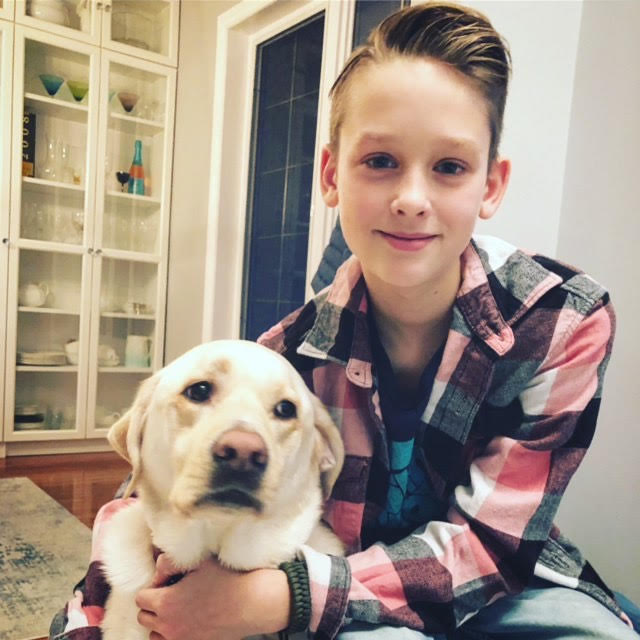 June 1st 2020
What is it really like re-opening your business  during a pandemic? I wanted to get a real,  local perspective. Meet Tracey Cipkar who owns Pricilla's Presents in Harrow. She was very candid and positive about her 'new normal'.
May 29th 2020
I touched base with my new fiend JOSH HORAN, the creator of BRIDGE TO BRIDGE  a fundraising initiative for local health care workers. It's really taken off with people volunteering to tun from Belle River to the Bridge (and sometimes even back!) 
REGISTER FOR SUNDAYS VIRTUAL 5K FOR CMHA HERE
To donate to BRIDGE TO BRIDE, go HERE
Sammy the Hockey Kid is BACK! MI needed his help explaining what the heck is happening with the NHL! 
May 28th 2020
THERE IS HAPPY TWIST TO THIS AWFUL STORY: In February, Alexis Wyatt of Colorado Springs was killed in a car crash. Her Fiance Justin Montney reached out to Copper Stallion Media to request a refund of the $1800 he paid ahead of their May wedding.
The company said no because the contract was non-refundable and then started a website dedicated to harassing Justin because he went to the media. It get's worse, they posted this HORRIBLE message last week.
TWIST: The Copper Stallion in Devon, England has has threats and terrible reviews because they share the same name. So they started a crowd funding page to go to a charity of Justin's choice! All the way in the UK! Morgan spoke with Kriston this morning.
Donate HERE >>>>bit.ly/2ZM50iu
Can you donate items during a Pandemic? Habitat for Humanity has opened their REstore and Executive Director Fiona Coughlin gives us the rundown!
May 27th 2020
Not alot of parents or student knew that there was a Drive-thru portion to the Catholic School board graduations. So I called Terry Lyons from the Windsor Essex Catholic school board to get the scoop!
Here are the official Grad details
May 26th 2020
Know someone (Frontline, Essential, or a senior) that needs helping walking their Dog each day? Have you heard of ZOOMIES??
It's a volunteer initiative that just launched in Windsor/Essex that offers FREE dog-walking support during the COVID-19 pandemic. It's for anyone that needs help.
To get a FREE Dog Walker or VOLUNTEER to walk dogs, check out the Zoomies Facebook group or email zoomieswalksdogs@gmail.com!
May 25th 2020
I talked with Erika Nichols, the General Manager of the Bluebird cafe in Nashville about their new documentary! Taylor Swift, Vince Gill,  Garth Brookes, Sam Hunt, Kelsea Ballerina and so many more are in it and all got their start laying there.
May 22nd 2020
Windsor eats has proposed an outdoor dining hall at Lanspeary park. Adriano Ciotoli explains just how that's gonna work, they hope 😉
May 21st 2020
Jodi Bennett the founder of WINDSOR & AREA KINDNESS NINJAS was on the show today explain how the group works. You basically buy gifts for strangers or get NINJAd yourself!
JOIN THE GROUP HERE
[WATCH] Morgan Tries Stuff from the Internet: Morgan tries to make whipped coffee
May 20 2020
A MIRACLE happened in Chatham this weekend. In only 3 weeks a few community members developed a plan and team to plan the largest food drive in the towns history.I spoke with Adam Lally about the 'May 16th Miracle'! 
[WATCH] Morgan Tries Stuff from the Internet: does the strawberry ice bath hack work?
May 19 2020
I wanted to have some fun with my boyfriend and see if being stuck at home has taught him anything about where certain items are located in our home. Scott plays 'Where is that Babe?'.
[WATCH] Morgan Tries Stuff from the Internet: The Draw On Your Back Challenge
May 15th 2020
It's my "Nurse Welfare Check In" for Nurses Week! KATRINA PATY from Windsor has been working at DMC Children's hospital in Detroit and I wanted to see how's she's been doing for the last 2 months.
She also shared these links about Kawasaki disease and the new illness affecting children because of COVID 19: go HERE and HERE.
May 14th 2020
Windsor's Country thanks ALL Police Officers, RCMP, 911 communicators, and civilian staff who shoulder so much to serve and protect us!
Community Safety Officer with the OPP in Kingsville AMANDA ALLEN was on the show today.
May 13th 2020
Today's #QuarantinedKid is Brooke from Windsor! Since last year she has been forgoing gifts and spreading joy to different groups who could use it! This year she is making cards and dropping them to the Windsor Youth center, Police station, and Security Guards at Met! She was on the show with me this morning.
May 12th 2020
Brandon from Riverside bought all the chalk off Amazon basically and gave it out to neighbourhood kids, just because!
A bitter sweet moment from some local Prom-less teens. A group of Windsor girls from Herman put this video together to show what they WOULD have looked like in their Prom dresses IF they actually had the chance to go.
May 8th 2020
I don;t think my Mother in Law Susan woke up this morning thinking she'd be on my Morning Show. A prank only a Mother could love!
[WATCH] The latest episode of 'When's the Last Time that You Did That?
May 7th 2020
[WATCH] The latest episode of 'When's the Last Time that You Did That?
Morgan's twins make their radio debut! What does Clark and Rosyln love about their mummy…listen til the end
I wanted to get an update from  #WindsorBirthdayCruises about the noise complaints they fear will shut them down. Organizer Jay Cloutier spoke with me about a new petition.
May 6th 2020
[WATCH] The latest episode of 'When's the Last Time that You Did That?
I haven't seen or talked with Darrin the Engineer in ages! I hope he likes surprise shopping games! 
May 5th 2020
[WATCH] The latest episode of 'When's the Last Time that You Did That?
From Proms, to graduations, to Mother's day, so many milestones are getting missed because of COVID 19. I surprised listener Amanda on her 30th birthday with 'BirthYear Trivia'.
How many of these 90s questions can you get right?
May 1st, 2020
Jeff Burrows was on the show this morning talking about his 24 hour Drum Marathon which he's be doing for 14 years, and a cool Livestream Porch Party happening every Saturday thanks to the folks at Liuna Bluesfest Windsor.
I spoke with JOSH HORAN minutes before he started running from Belle River to the Ambassador bridge all to raise funds for our Frontline!
Checkout his GoFundMe HERE.
April 30th, 2020
Meet this week's Quarantined kid: Dejana from Amherstburg. She's in grade 8 which means she WOULD have been graduating this year. Listen to her positive attitude and how she is helping her family while being stuck at home. As always I play the #QuarantinedKidQuiz with her too.
April 29th 2020
Yesterday Postmedia announced they are permanently shuttering 5 community papers. The Kingsville Reporter, Lakeshore News, LaSalle Post, Tecumseh Shoreline Week, and the Tilbury Times .I spoke with Kingsville's Mayor Nelson Santos this morning. A tremendous loss as he's been with the paper for 29 years.
WANT TO MAKE A SENIOR SMILE TODAY?
23 year old Becca Fryer, a student at the University of Windsor has started a letter writing campaign to spread love and positivity to seniors in Windsor/Essex!
She's accepting emails (no handwritten letters at this time) and art work at smileseniors2@gmail.com
April 28th 2020
Meet Amber and Nick, aka the NEARLY WEDS!
The season of "I do" has turned into the season of 'we can't'.
This Windsor couple was on the show this morning and chatted about their stroke of bad luck and played the 'Nearly Wed' game with me! 💍
April 27th 2020
The field hospital at St. Clair College could use some brightening up! Essex Windsor EMS Chief Bruce Krauter  invited children to submit artwork inspired by the flowers and sunshine of Spring!
These positive pictures will be printed so they can boost spirits at the field hospital and also at our hospitals and long-term care homes.
Artwork can be submitted using this online form: bit.ly/2VAIN4o
April 24th 2020
When the Pandemic hit Windsor back in March, all the newly graduated nurses at the University of Windsor and St Clair College had to start almost immediately? I talked with Phoenix who has been on the job for 17 days!
[WATCH] The latest episode of 'Why Morgan IS NOT working from home'
April 23rd 2020
THIS IS A HANDI HEART ❤️
A Windsor knitting group has created them as a way to comfort hospital patients, nursing home residents, or palliative care patients who can't be with their loved ones at this time.
The hearts are delivered in pairs, with one given to a patient, and its mate to a family member.
I have organizer Tracey Summerfield on the show at 7:10 AM
The group could use some help from the Knitting/ Crocheting community >>> bit.ly/2zmf6ex
[WATCH] The latest episode of 'Why Morgan IS NOT working from home'
April 22nd 2020
I talk to the owners of WHAT'S POPPIN' PopcornFactory  this morning. Since festival season has been cancelled, they're stuck with mountains of popcorn. They've been giving it away to Frontline workers all over the city just to see them smile.
🍿 Know anyone who could use a treat? Nominate them at whatspoppinpopcornfactory@gmail.com
[WATCH] The latest episode of 'Why Morgan IS NOT working from home'
April 21st 2020
Here's something to do on Saturday night and help the Windsor/Essex Food Bank Association!
Piano man Mark Calcott along with Paglione Estate Winery are hosting a VIRTUAL ALL REQUEST PIANO NIGHT! Donate if you can, and request anything!
Mark was on the show today, how many Country requests could he play for Morgan??
Find PAGLIONE on Facebook HERE
[WATCH] The latest episode of 'Why Morgan IS NOT working from home'
April 20th 2020
Local Philanthropist, business man, and all around SUPER SWEET guy Sam Sinjari has put together a FANTASTIC campaign called #DoGreatWindsorEssex. He inspires us everyday, take a listen to his chat this morning with Morgan.
For more on the Windsor Essex COVID Care Coalition, go HERE
[WATCH] The latest episode of 'Why Morgan IS NOT working from home'
April 17th 2020
Have you heard of Windsor Birthday Cruises ?
They've been organizing Birthday car 'parades' with up to 25 to 30 different vehicles for kids (or anyone really) celebrating their birthdays at home this year.
The organizer, Jay Cloutier (who is only 20 years old!) talks about his idea that has taken off!
April 16th 2020
Your dress shirt can SAVE LIVES! I talked to Laz from The Suit Shop Co. Ltd. on Erie streeet about their campaign to make personal face masks.
The store is asking people to donate new or gently used, 100 per cent cotton dress shirts so their team can make them into reusable face masks! They'll be taking donations until the end of the month.
Find The Suit Shop Co. Ltd. HERE
April 15th 2020
Meet today's Quarantined Kid, Harmony from Amherstburg. She has had some bad birthday luck. Her birthday last year was cancelled, and now her party at the Fort is a distant memory. Her Mom Krystle message Me for a simple shout out. She told me Harmony love Eric Ethridge, so I asked him if he's send her a special 11th birthday wish. . . and he did! 
April 14th 2020
If you live in South Windsor, you definitely know this fence! Beverly has been decorating her fence for years around her dog Keisha's 'doggy window'.
Their latest message caught our eye and hearts!
April 9th 2020
If you take a stroll down Lesperance and Tecumseh, you won't be able to miss this dynamic duo: Meet Randy and Sylvie, the Acoustic Show!
They started putting on Front Porch concerts each week since they can't play gigs anymore.
FIND OUT MORE ABOUT THEM HERE
Two local filmmakers created a short film about living in isolation. I PROMISE you it's SO WORTH watching til the end!
April 8th 2020
You know I'm impressed when I'm excited about a door handle, its a new world we're living in!  I chatted with Professor JILL URBANIC  in the Engineering department at the University of Windsor about a doorhandle design that her research students created (among other things) in the fight against the Coronavirus.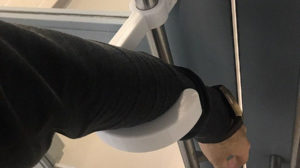 April 7th 2020
Meet today's QUARANTINED KID aka our QUARAN-TEEN! Lyla from Windsor just turned the big 1-3 in isolation at home. Bummer.
Her bestie Alison surprised her from a distance and helped her with her birthday wish, raising money for the Children's Aid Society: Lyla raised $330!
Morgan chatted with Lyla and played the QUARANTINED KID QUIZ too.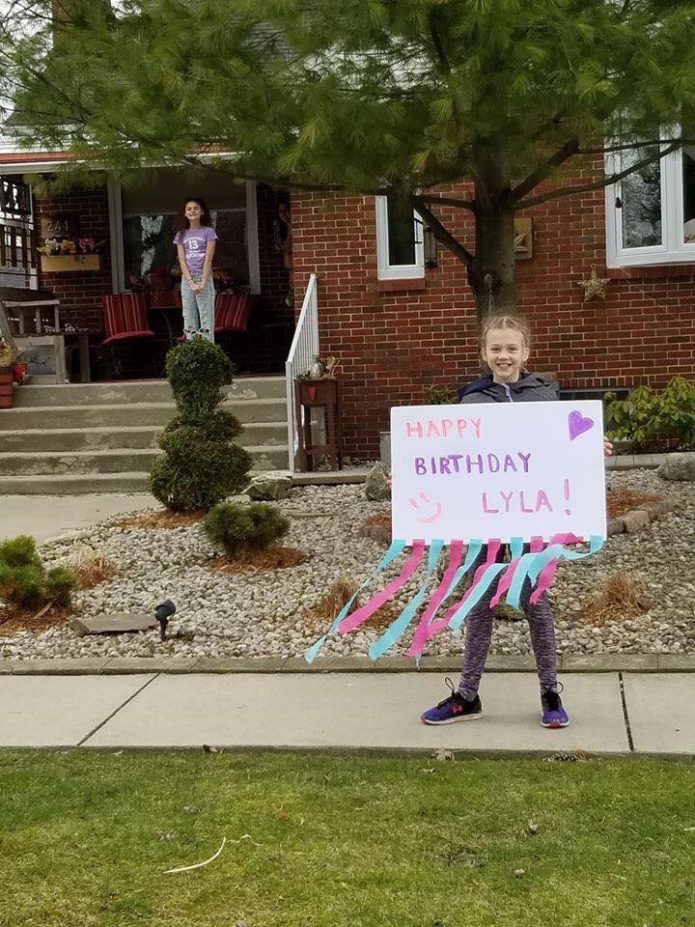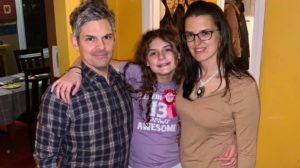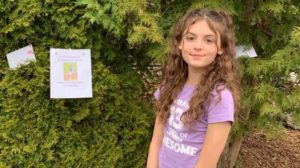 April 6th 2020
Wow, talk about selflessness: ASHLEY ORIET from Windsor started a National Facebook group to help find RVs, trailers, and Motor homes for Frontline workers! Families are actually LENDING out their pride and joy to people who need to self isolate after their shifts. I'm blown away by this!
Willing to help? The group is RVs for Canada's Frontline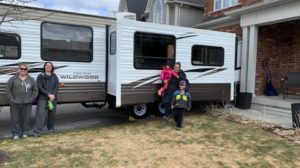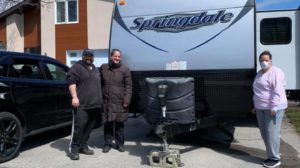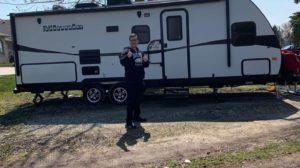 April 3rd 2020
QUARANTINE ON THEME! Katie from Riverside is finding a hilarious way to pass the time each day of isolation. She and her adorable 3 year old Jayden pick a different theme each day! Here are some of them, and yes, that first photo was from Glamour Shot day!
*PS Katie is 'Chewbacca Mom, her video went viral 3 years ago when she wore a Chewbacca mask while in labour!*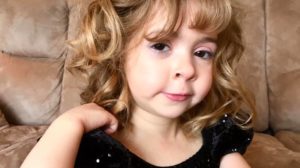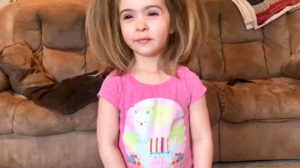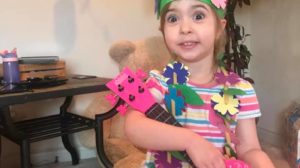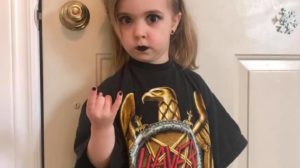 April 2nd 2020
Talk about MURPHY'S LAW! Steve and Sarah McMahon from Windsor started a first floor Reno. . . as soon as the Covid 19 Pandemic hit Windsor! They also have two kids under 7, and Sarah is an ER Nurse! They have an AMAZING sense of humour about the whole thing and realize it's a minor inconvenience compared to what other people are facing.
Steve talks about their bad luck HERE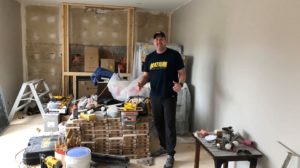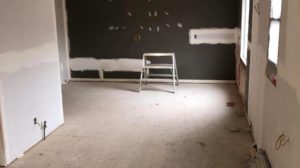 🌷 Hope is in BLOOM! 🌷
Thank you to Sarith from Janette Florist and Jeremy at Southpoint Floral Supply for helping pull this off SAFELY yesterday.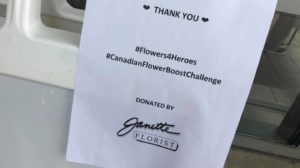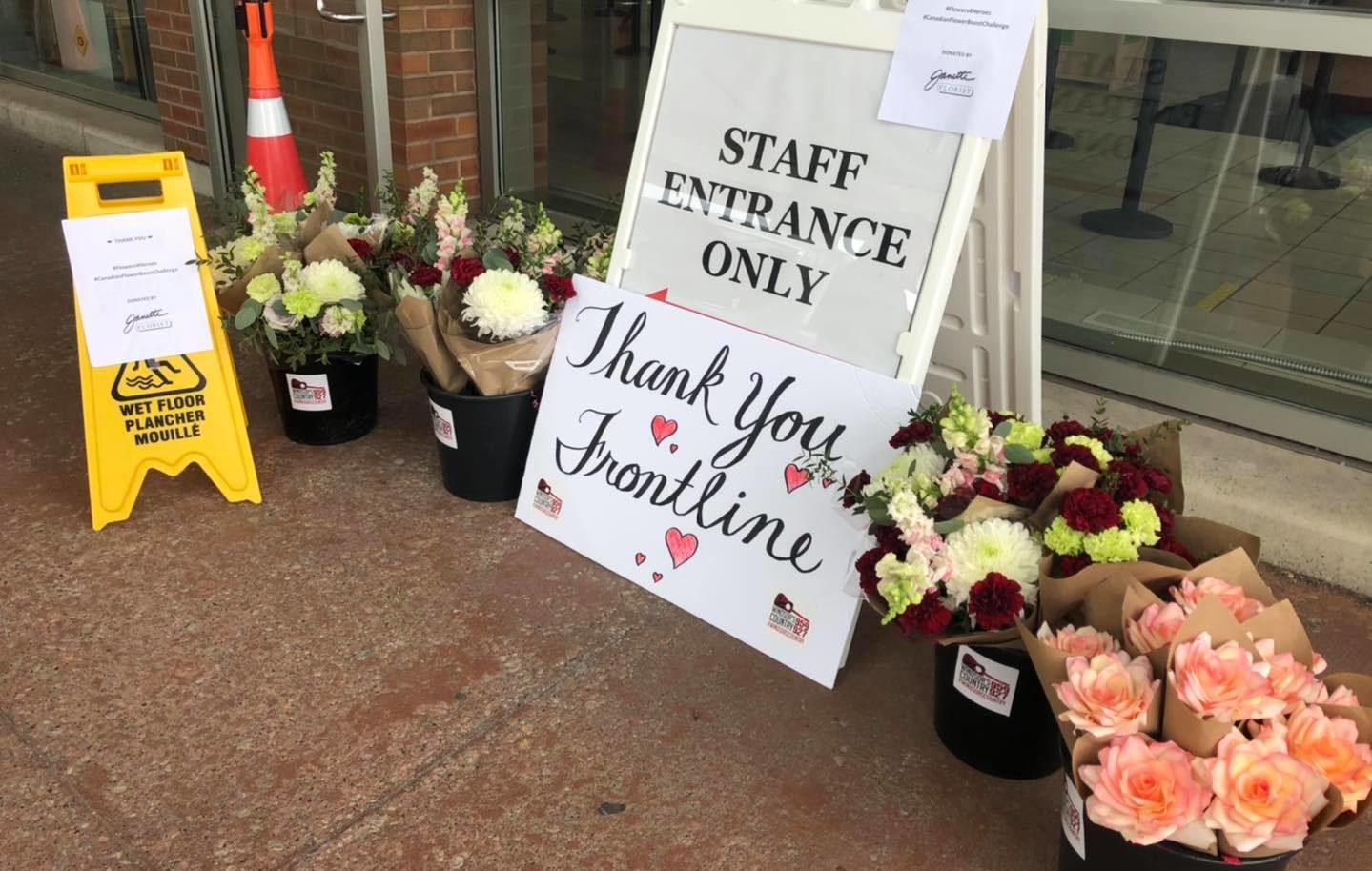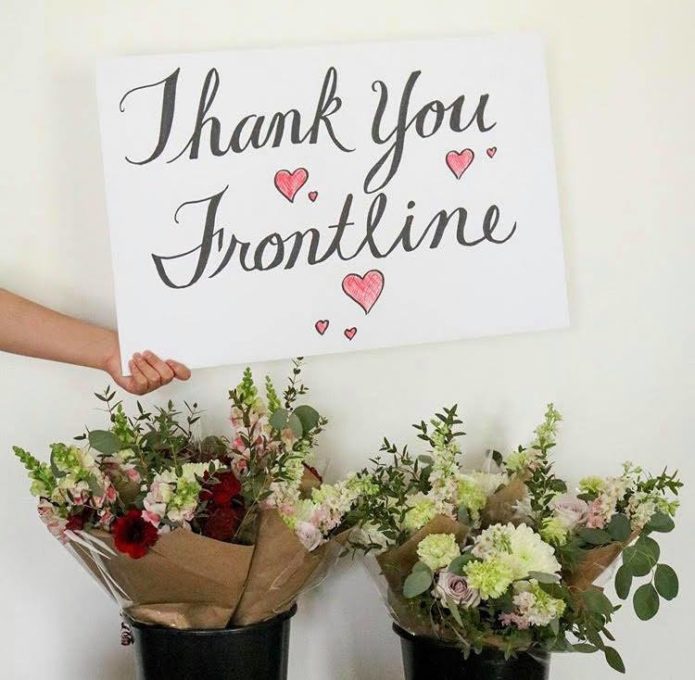 Thanks to Kennedy and Jacqueline, Windsor Regional now has:
30 boxes of gloves
Each box has 10 boxes inside
Those boxes have 100 gloves!
= ❤️❤️❤️❤️
Shout out to St. Denis machining for the donation!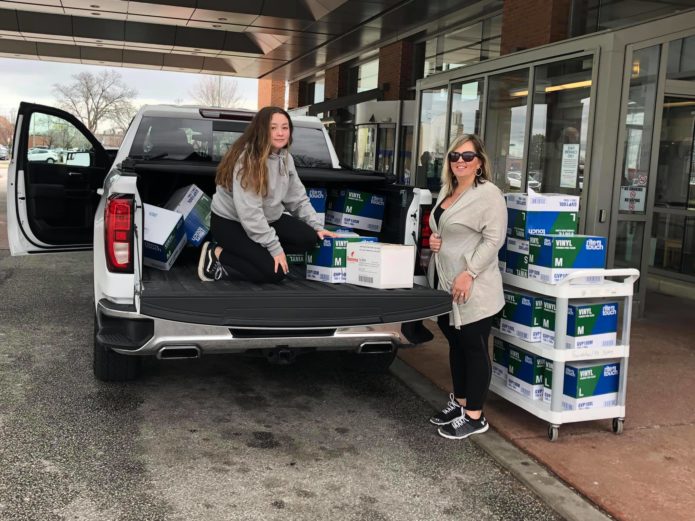 ---
April 1st 2020
This moment was captured by Dr. Alex Jakob, of her husband Dr. Riley Jakob embracing their son Jackson for the last time before he left to do a 2 week stretch at Windsor Regional Hospital.
Morgan spoke with His wife Alex, also a doctor this morning.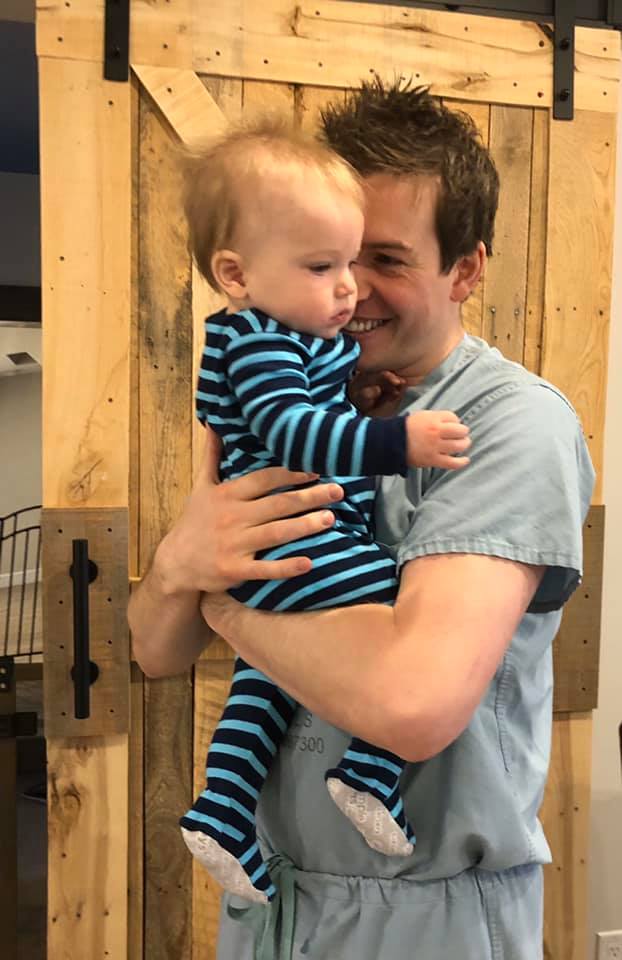 Every Canadian needs to hear this RANT from Rick Mercer!
---
March 31st 2020
TODAY'S QUARANTINED KID: SHANIA from Kingsville plays the QUARANTINED KID QUIZ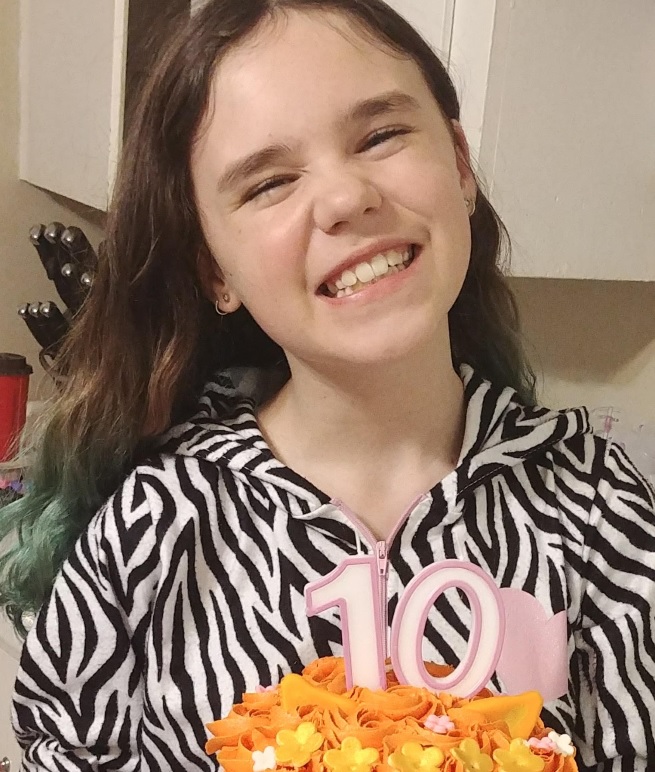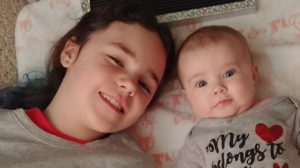 Vikki along with her daughter Jessica, owner of Generations Diner have a 'Mobile diner' feeding forgotten heroes: the Trucking Community. Take a listen to  how they're filing bellies and hearts!
If you want to help or donate, call Vikki at 519 792 9535!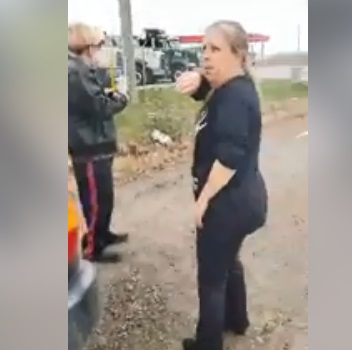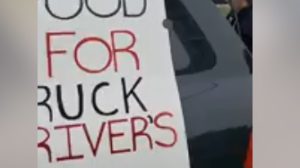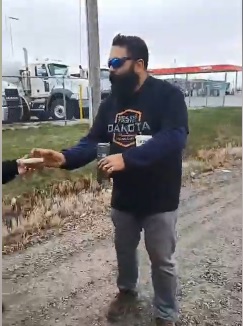 ---
March 30th 2020
I'm sure if you've driven around town or walked around your neighbourhood, youve seen Christmas lights up, art in the windows, signs saying thank you to the Frontlines. What one Windsor woman has on her lawn will brighten your day! Balloon Lady Lou Lou is bringing smiles to this Windsor neighbourhood one balloon at a time! It's part of the #1MillionBubblesofJoy movement, bringing together 378 balloon artists from across 15 countries!
Find her HERE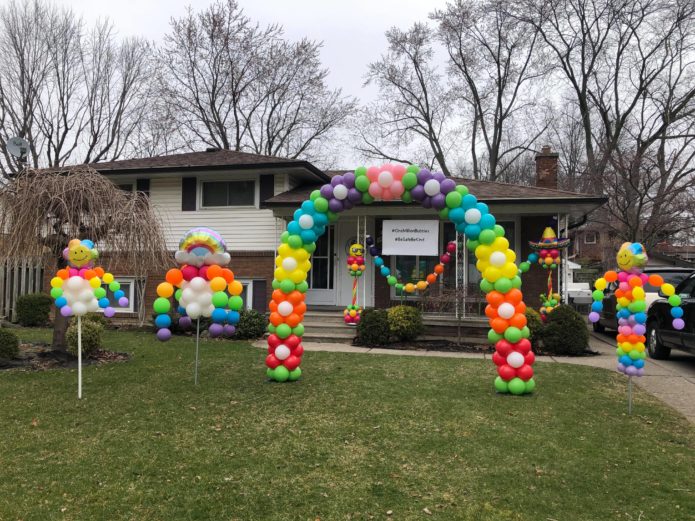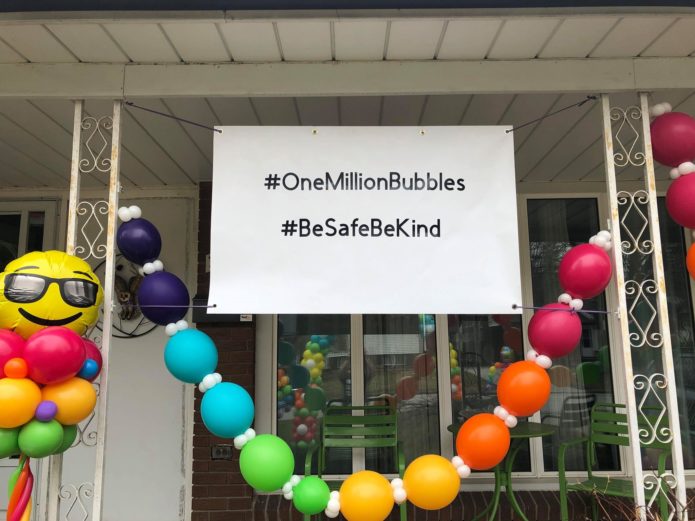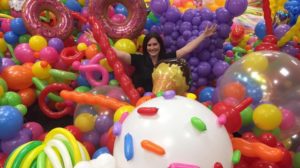 ---
March 27th 2020
I am a proud supporter of the Kids First Food bank and Windsor Family Homes and Community Partnership! Because of desperation, Fear and the safety of the staff they had to close their pysical doors last week. Men in Kilts have stepped in to help! 
If you would like to donate or support these families with a gift card CLICK HERE

[WATCH] The latest episode of 'Bored with Morg'
A Windsor photographer JESSICA TANCHIONI brings 'porch portraits' to residents in self-isolation! Over the last week, photographer Jessica has taken to the streets, offering full photoshoots (from about 10 ft away) outside people's homes as part of #TheFrontStepProject initiative. 
*These were taken in South Windsor*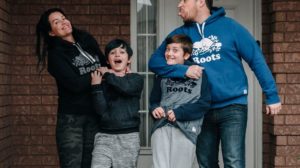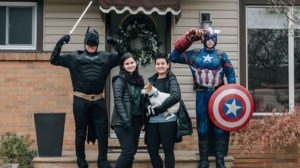 Jessica may come to you next, CLICK HERE

---
March 26th 2020
It's been 4 LONG years since Windsor's own BUCK TWENTY released a single! They talked with Morgan in self isolation about their new Single OUT FRIDAY! #AllICanDo
Get ALL I CAN DO HERE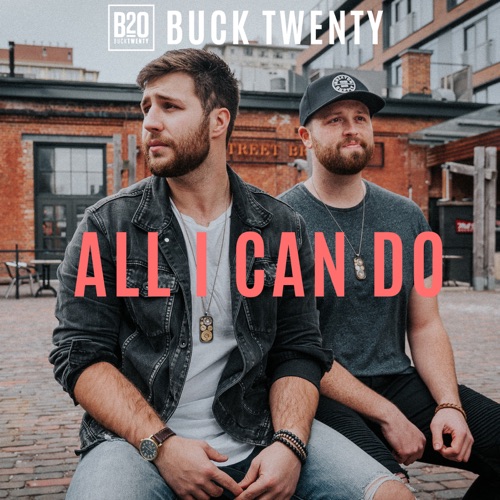 Windsor Mom Liz had to cancel her son's 4th Birthday party, what she plans on doing instead will warm your heart!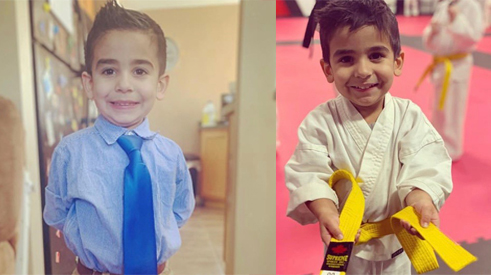 ---
March 25th 2020
 We keep seeing pics of empty frozen pizza aisles, or empty shelves of bread, but what about the misfit food that no ones buy? Morgan called a Windsor grocery story to see what no one wants during a pandemic.
[WATCH] The latest episode of 'Bored with Morg'
We are here for this Nurse's rant!
---
March 24th 2020
If you have made some Hospital masks,  Email Gisele.Seguin@wrh.on.ca
HERE ARE SOME INSTRUCTIONS DIRECTLY FROM WRH : Click HERE
…and one more
GISELE FROM WINDSOR REGIONAL TALKS ABOUT HOMEMADE MASKS WITH MORGAN 
[WATCH] The latest episode of 'Bored with Morg'
---
March 23rd 2020
The Kids First food bank had to close until further notice, but here's how you can help from a safe distance away.
GET THEIR UPDATES HERE

[WATCH] The latest episode of 'Bored with Morg'
---
March 20th 2020
Morgan chats with an old friend, and past co worker Kevin Black, now he helps run Lee and Maria's Market in Kingsville. They starting an amazing delivery service where you can help them  get fresh food to those that need it in Essex County.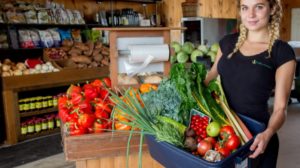 WANT TO BUY A PRODUCE BIN? DONATE HERE
---
March 19th, 2020 
How does Morgan's boyfriend REALLY feel about being cooped up with her (and her Twin, who lives with them!)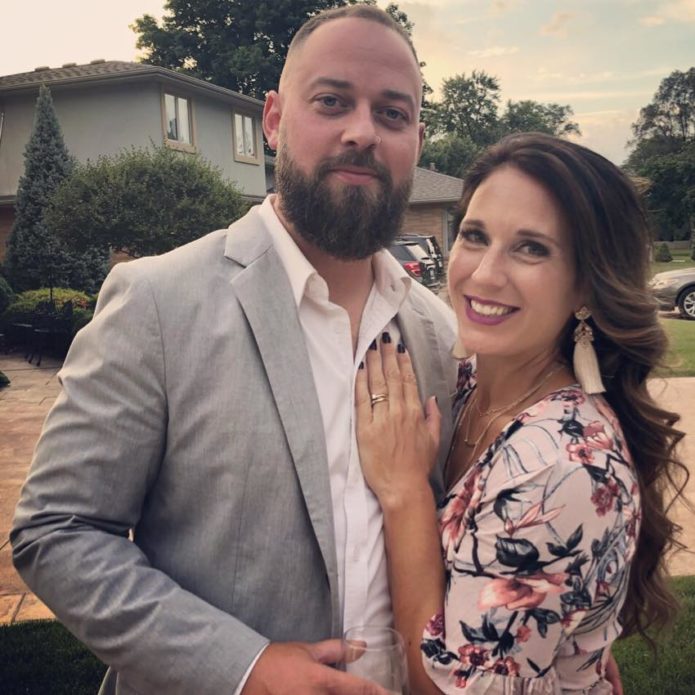 MOTHER NATURE IS HEALING! The canals in Venice Italy are so clean right now because of the lockdown that dolphins have been spotted swimming in them!
It's the first time in 60 years! Our Earth was begging for a break! 🐬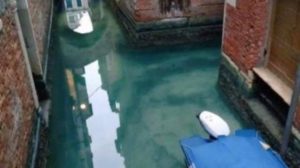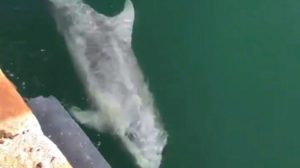 [WATCH] The latest episode of 'Bored with Morg'
CHRISTMAS IN MARCH: If you still haven't taken down your Christmas lights. Perfect. The need for a light at the end of the tunnel is what we're all searching for and I found it!  Christmas in March. Seriously. People are putting their Christmas lights back up!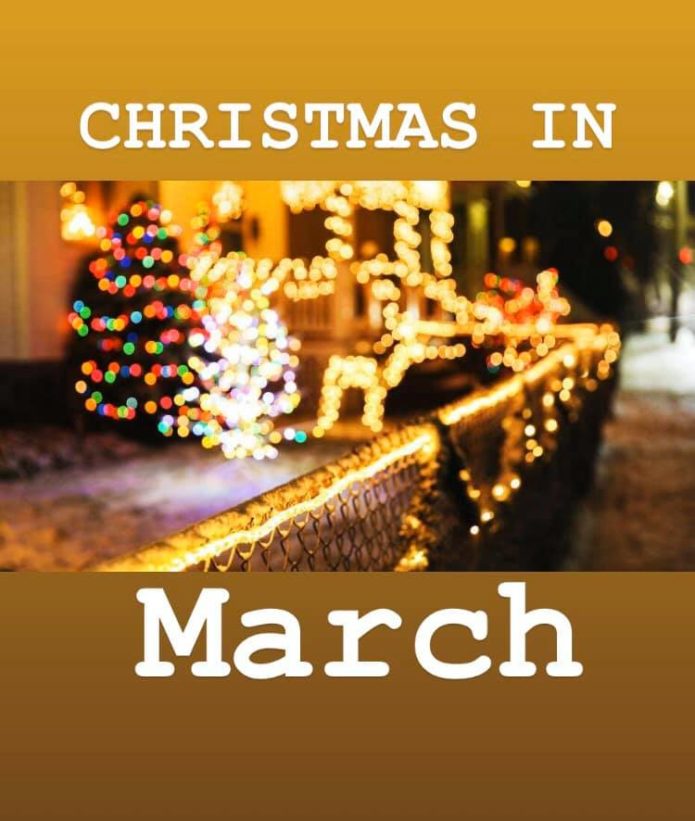 ---
March 18th, 2020
[WATCH] The latest episode of 'Bored with Morg'
A local 5 year girl wanted to talk to her friend from school, and kicked it old school by starting a PEN PAL CLUB!
THIS IS BRYNLEY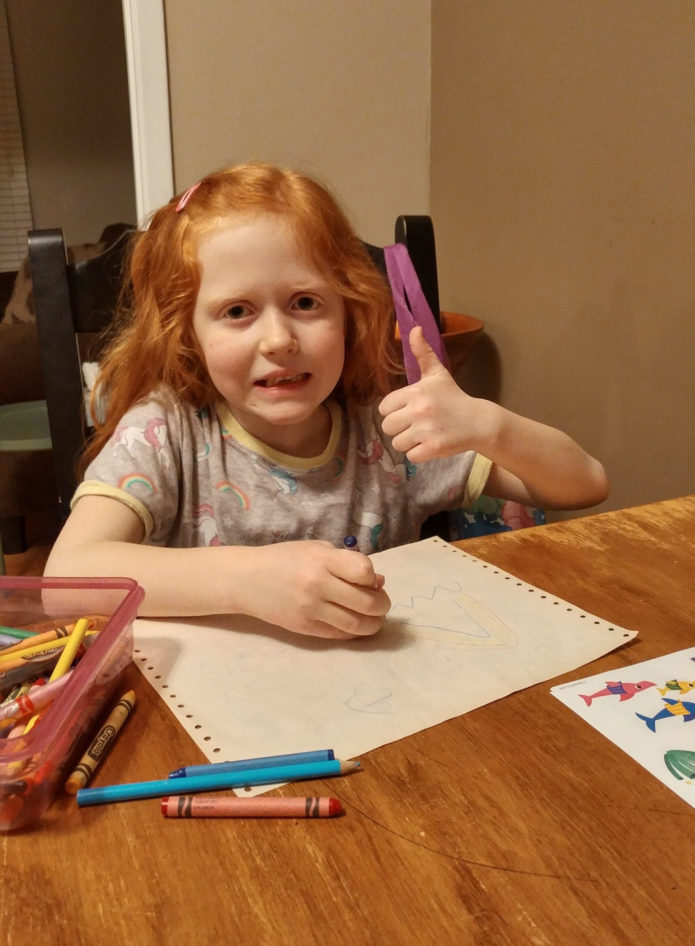 ---
March, 17th 2020
The Human spirit is alive and well at Shoreview at Riverside! With a no visitors allowed policy, the family of one resident named Helen wanted to celebrate her 85th birthday! Here's what they did:
Morgan chatted with Tigrena, the manager at Shoreview
Have you heard of the Amherstburg Soup Lady??
Danielle from The Plant Base is giving out FREE soup TODAY to the elderly, families with children in need, the immune compromised!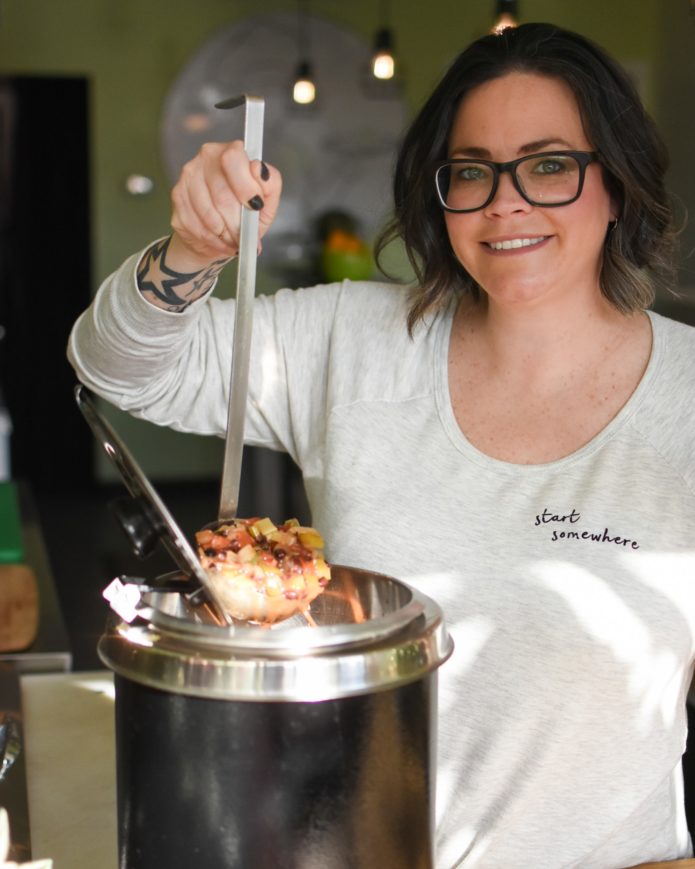 This printable card has been going around online! If you have neighbours who can't leave the house to get food and supplies, you can drop this in their mailbox or at their door if you're willing to help. We may not need as much right now in Windsor-Essex, but you may want to have it on hand.