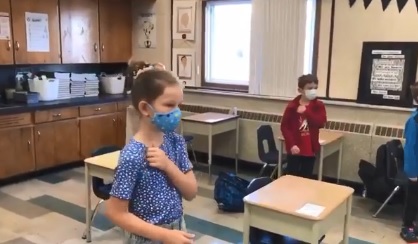 [WATCH] Tecumseh Teacher Teaches Her Class To SIGN The National Anthem
Students are used to starting their day singing oh Canada – but some schools across the country prohibit singing altogether. Amy Allison at DM Eagle had to get creative. She taught her class how to SIGN IT!
 Miss Allen immigrated to Canada when she was just seven and said she's very strict about making sure students stand up to honour the flag.