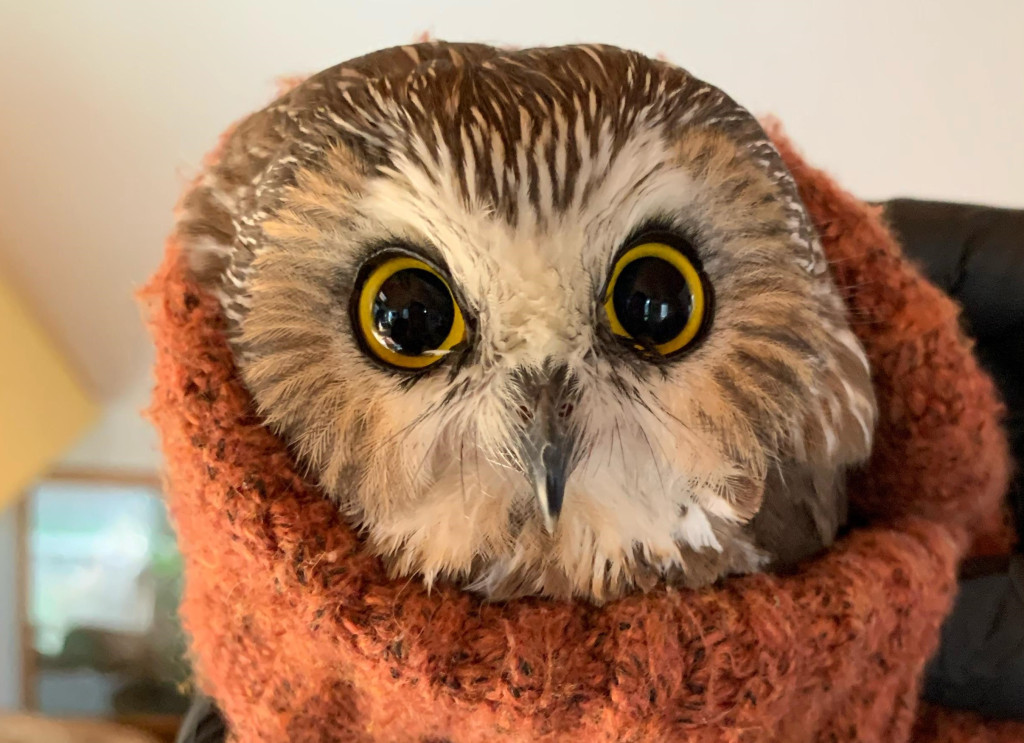 [WATCH] Tiny Owl Found In Rockefeller Center Christmas Tree
When the famous Christmas tree arrived in Rockafeller centre in NEW YORK, it wasn't the only thing that made a grand entrance. Inside that tight 75 foot bundle of heavy branches was a tiny little owl who seemingly came alone for the ride. One of the workers saw the owl and called his wife and his wife called a wildlife rescue organization.  Miraculously , X rays found no broken bones, but it had been 3 days since the little owl ate or drank anything. So after some fluids and food, he is expected to make a full recovery.
The owl is believed to be a northern sah wet owl one of the smallest of its kind in north America. The wild life rescue organization hope to release him into the wild this weekend but not without a new name: ROCKAFELLER.