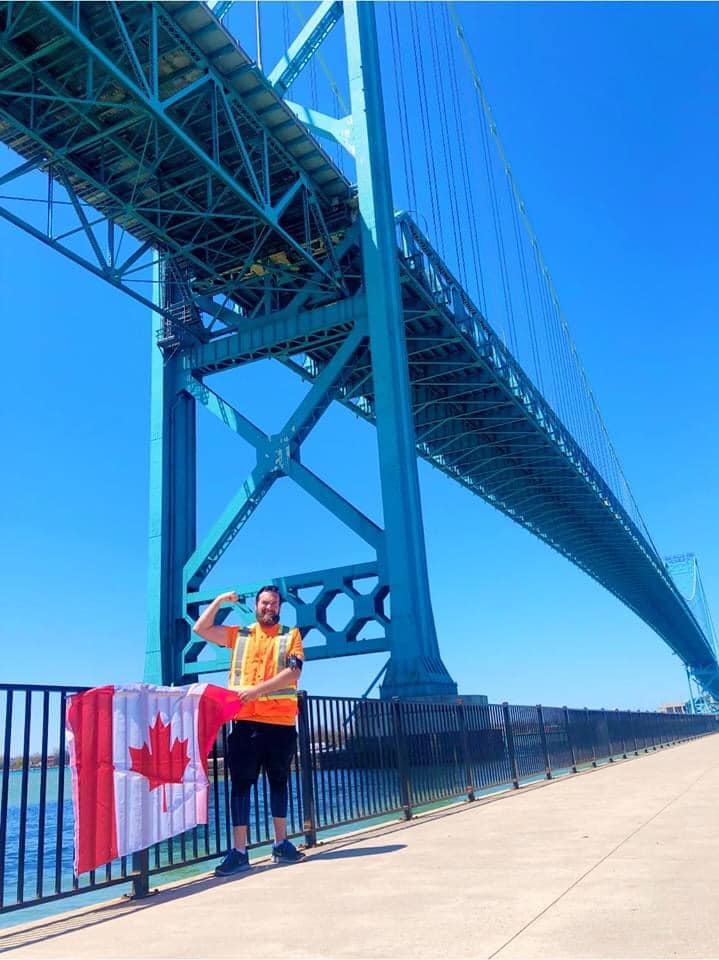 [LISTEN] Bridge To Bridge Is BACK! Runs From Belle River To The Ambassador Bridge For Charity Start Soon
At the beginning of the Pandemic in 2020 JOSH HORAN, an electrician from Windsor, wanted to show his support and raise some money for Windsor Regional Hospital. His idea? Run from BELLE RIVER to the AMBASSADOR BRIDGE.
That's about 32 kilometers, eight kilometers shy of a marathon. Well he did it, and it inspired many others to do the same.
His GoFundMe raised a little over $10,000 for Windsor Regional Hospital in 2020!
He's back, and so is the run. This time, not only will it help Windsor Regional, but also raise funds and awareness for the Canadian Mental Health Association.
You can get involved too! Josh was on Windsor's Country Mornings discussing the early stages of the 2nd annual BRIDGE TO BRIDGE run.
Josh is working on some social media and a website, keep checking back!
For now, find the GO FUND ME here