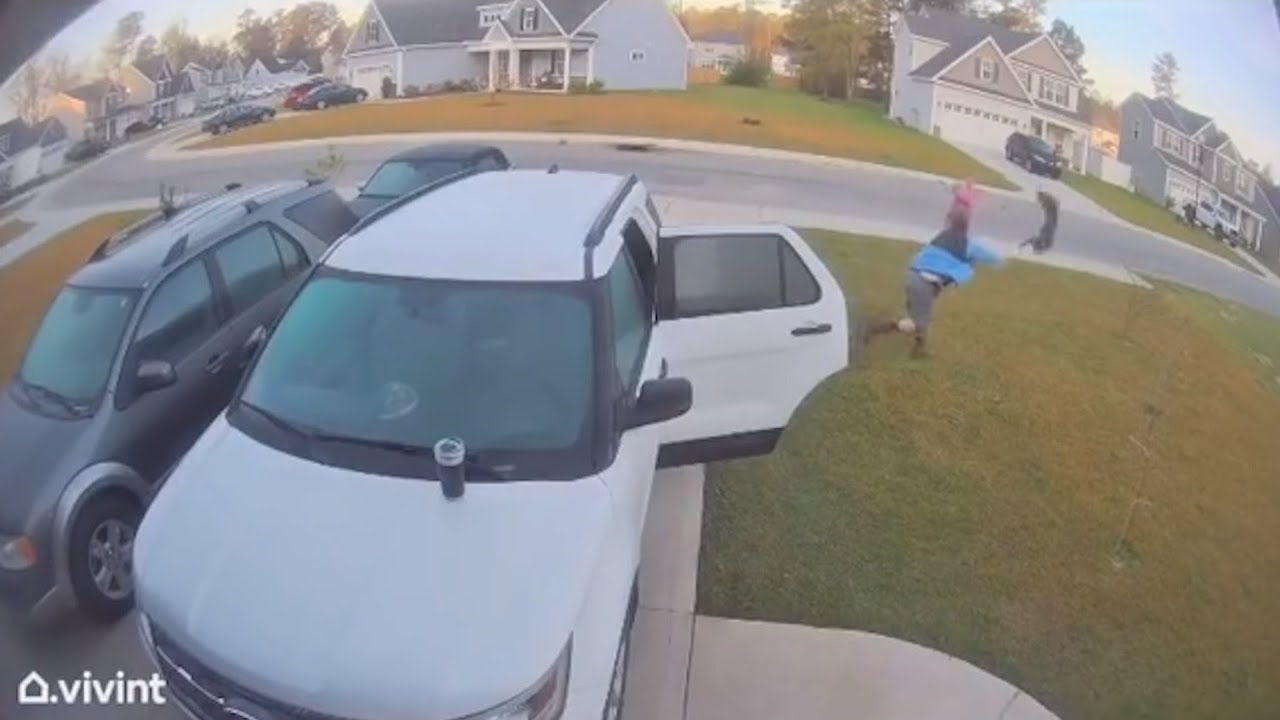 [WATCH] A Bobcat Attacks 🙀 And A Husband Swings Into Action
A rabid bobcat attacked a woman named Kristi in her driveway in North Carolina.  Fortunately her husband, a man named Happy, was there to rescue her.  It's all caught on their doorbell camera. Morgan could only make it about 14 seconds in before stopping the video.
They were both bitten and had to get 30 rabies shots.  Happy did wound the animal when he shot it (he has a concealed-carry permit). The bobcat was killed later by police.