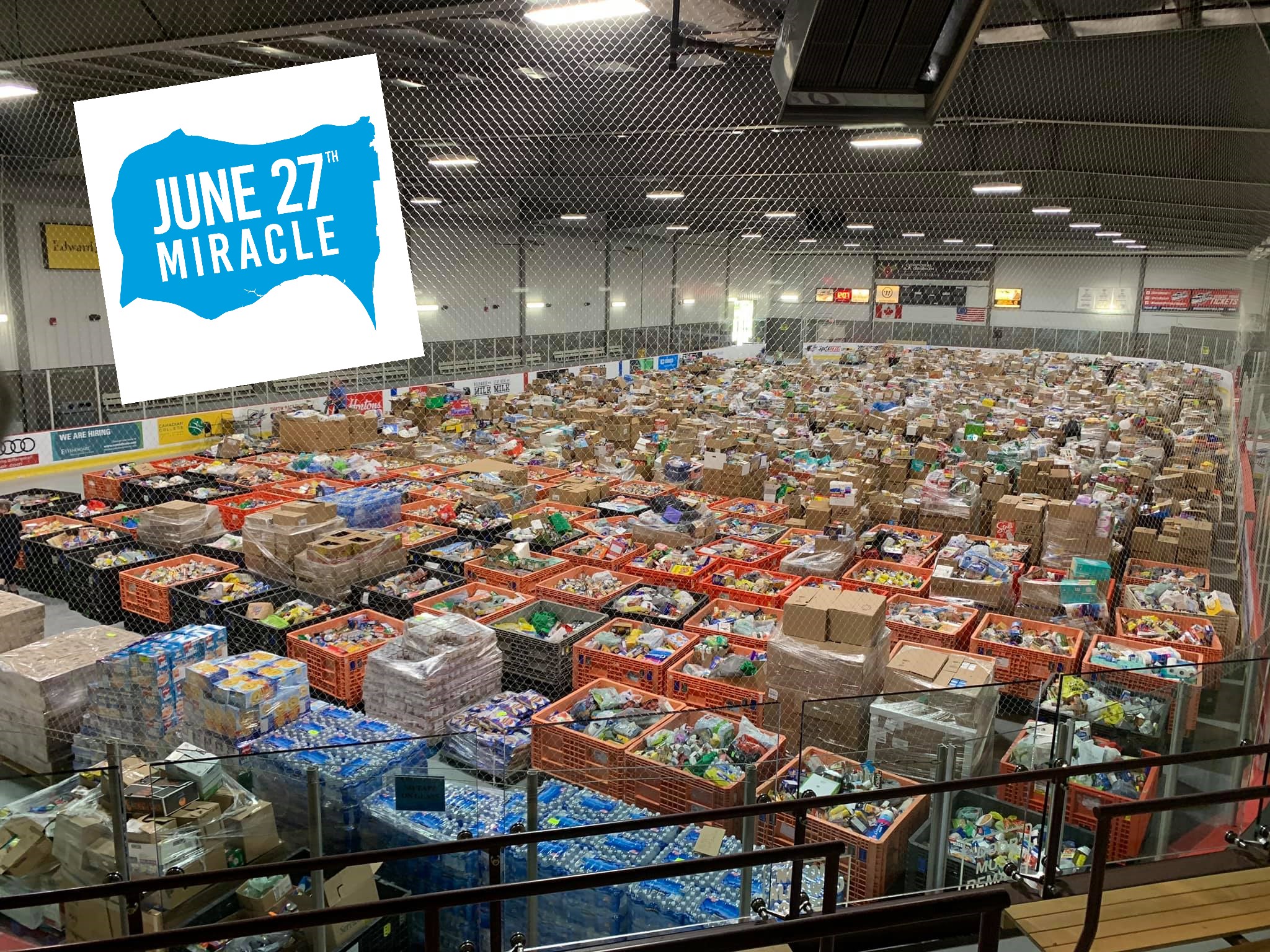 SAVE THE DATE: The JUNE 27th MIRACLE ✨ IS BACK!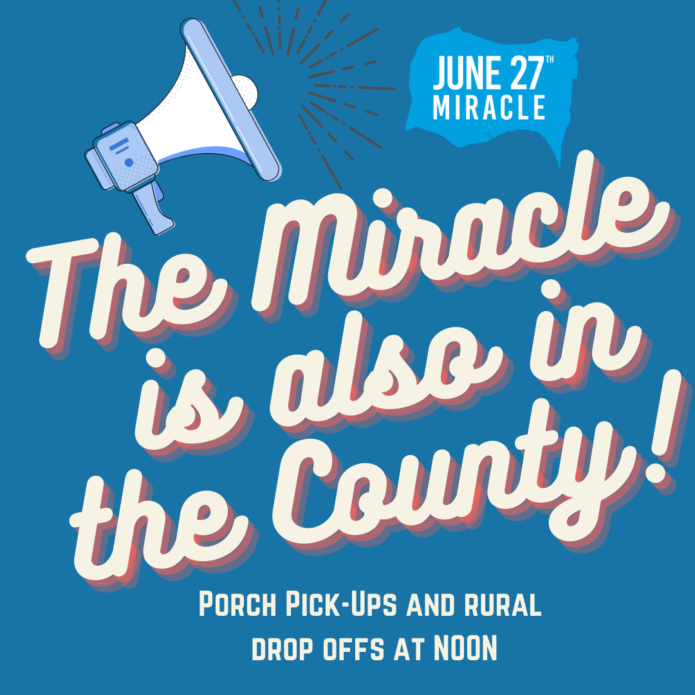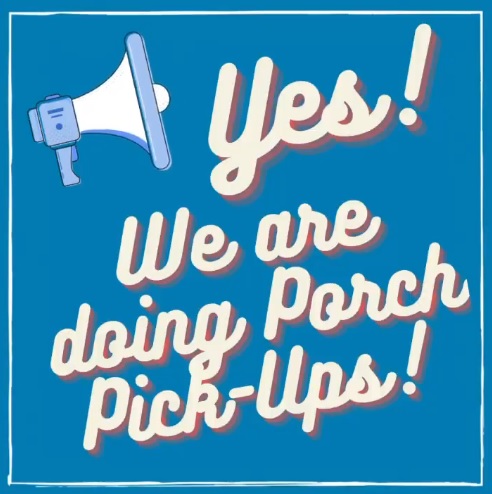 Didn't hear from your Captain?
Essexcountymiracle@gmail.com
Once again we need YOU to answer the call!
Last year a group of community leaders, business owners and residents volunteered their time to hold an Essex County-wide food drive on June 27th .
The June 27th Miracle project is asking every Windsor-Essex resident to place at least one non-perishable food item on their doorstep by 12:00 pm that day,
and an army of volunteers will be going around to pick them up. Drop-off locations will be available for those living in rural areas.
All donations will be given to food banks and organizations across the community.

Be a part of the world's largest food drive. Last year, we donated over 2 MILLION pounds of food to those in need in Windsor-Essex.💙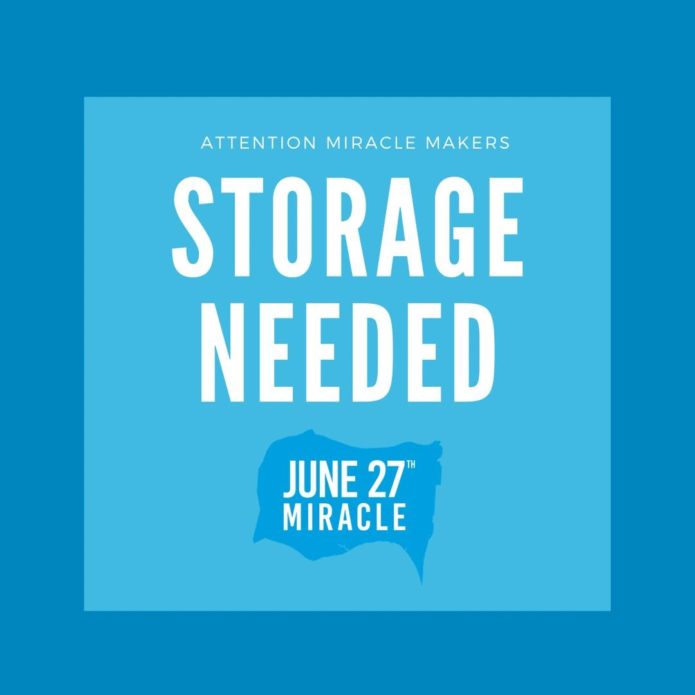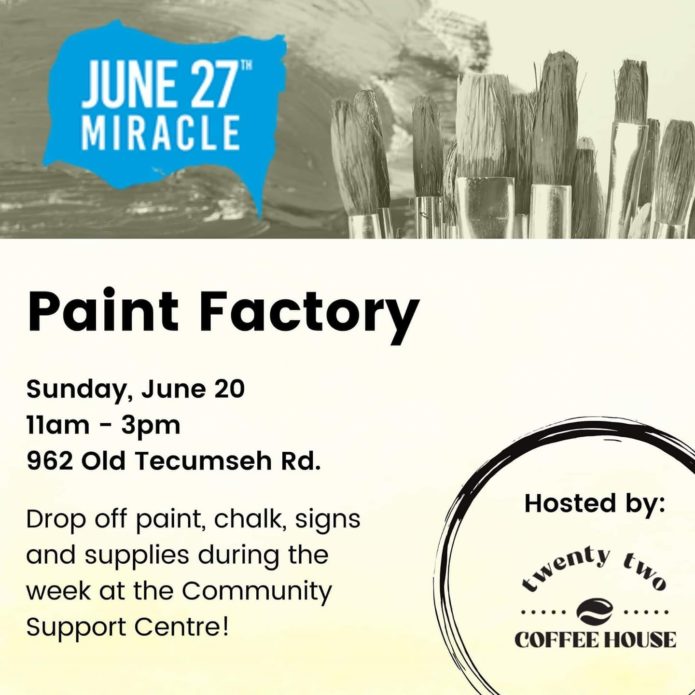 We need YOU!
•Route pick up drivers.
•Area Captains, Coordinators, Supporters.
•Social Media Influencers
•Receiving/Sorting at drop off point ON June 27th
•Sorting/packing AFTER June 27th
There are plenty of places we need your support and help.
June27miracle.ca for all your questions,  answers AND TO VOLUNTEER!
If you are an organization in need of food from this food drive,
please register at June27miracle.ca ASAP as all.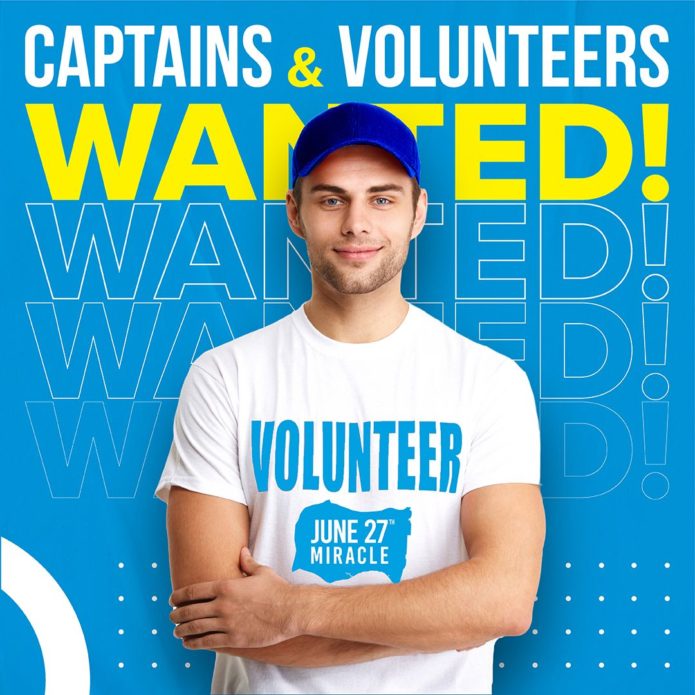 Committee member SUE DESJARLAIS was on with Morgan on Windsor's Country Mornings with the call out for MORE storage centers.

Committee member MATT HERNANDEZ was on with Morgan on Windsor's Country Mornings
to talk about this year's big event!

FIND MORE JUNE 27 MIRACLE ON FACEBOOK, TWITTER, AND INSTAGRAM 
FUN FACTS:
The June 27 Miracle in 2020 took place in just under in 24 days , this year the timeline is the same. 
Last year just over 28, 000 families benefitted from the miracle. 
Over 120 organizations reached out wanting donations. 
Last month is when the surplus of Miracle donations from 2020 ran out. 
VOLUNTEER NOW, GO HERE