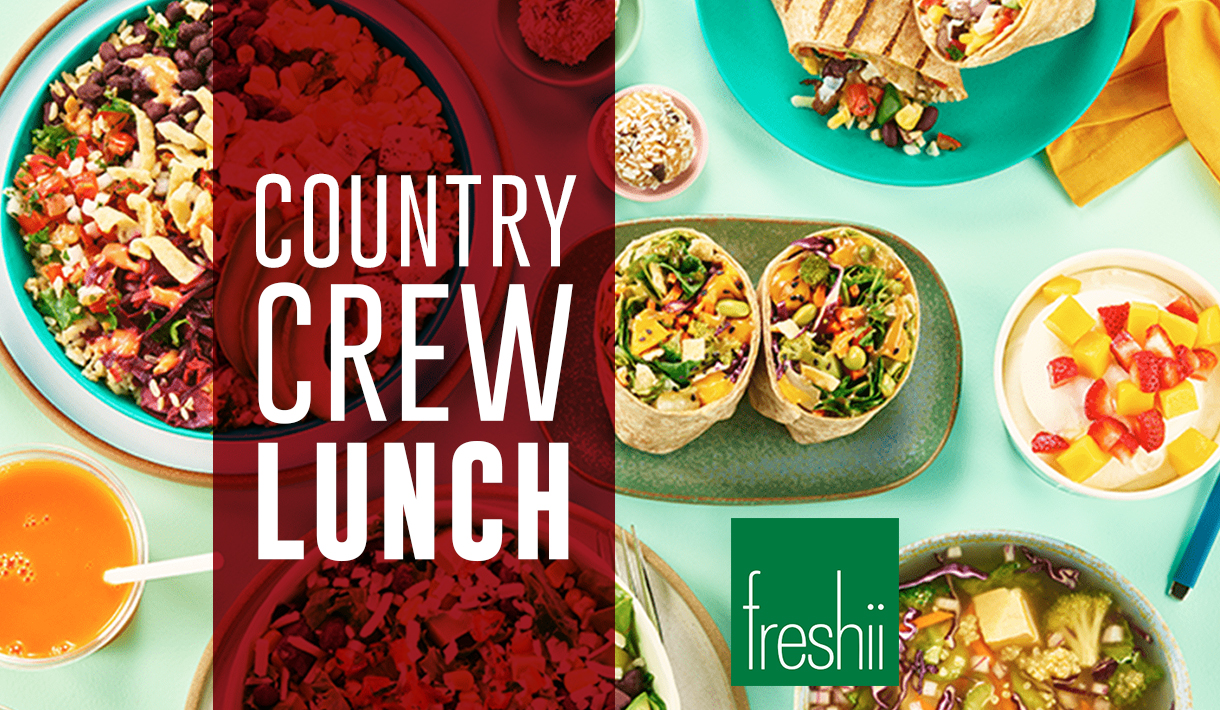 Country Crew Lunch
Country Crew Lunch Delivery is currently postponed until further notice but you can still sign up today! We look forward to resuming deliveries and will keep our listeners updated! Check back often.
Sign your workplace up to join Windsor's Country 95.9 Country Crew!
You will be entered to win lunch from Windsor's Country 95.9 for up to 15 people, catered by Freshii including a wrap platter with sauces!