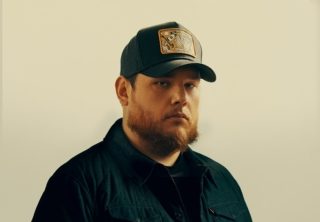 Luke Combs Still Hasn't Met Tracy Chapman
Luke Combs' cover of Tracy Chapman's "Fast Car" was a big winner at the CMA Awards this week.
Luke was there, but Tracy was not.
In fact, Luke says they still haven't communicated outside of "official correspondences" but he hopes to change that someday. 
"I think [Tracy] was a trendsetting artist when she came out, and she continues to be that to this day . . . I'm super, super humbled to be a super small part of that."
He says "Fast Car" was one of the first songs he learned on guitar, and that it's one of the most impactful songs to him.
"It reminds me of me and my dad, and [it] the song that I'll play for my son."