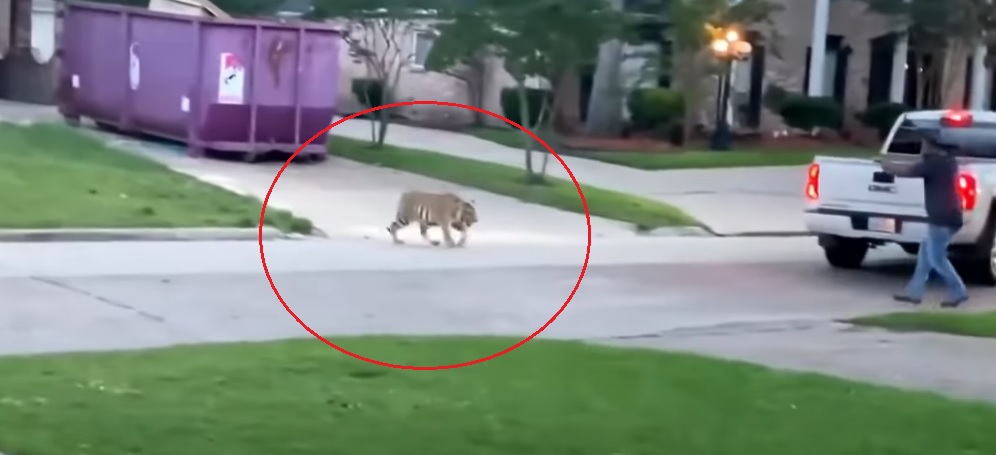 [WATCH] Tiger Spotted Roaming Houston Neighborhood 🐅 And Wild Story About The Owner
On Sunday night, a TIGER was loose in a neighborhood in Houston. Yeah, an actual tiger was just walking around on the street.
The owner is 28-year-old guy named Victor Cuevas, a MURDER SUSPECT who's out on bond. He shot and killed a guy in 2017. He says it was self-defense, but he's facing murder charges.
As of now the tiger is MIA.
Victor also had two monkeys in his house. Those are legal in Houston, but having a tiger isn't.
PHOTO: screen shot, youtube