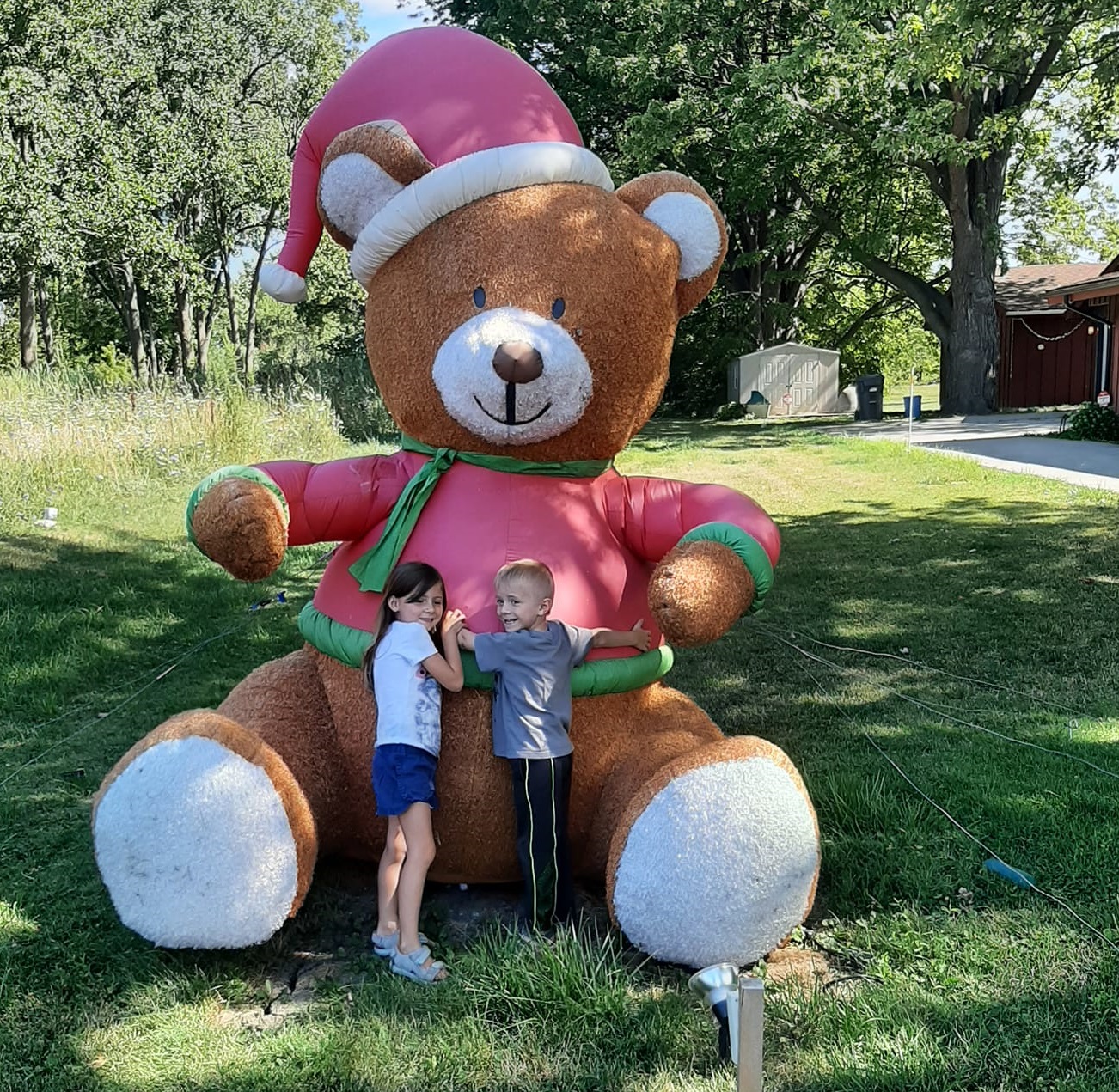 [LISTEN] The Lakeshore HUGGING BEAR 🧸 Needs Our Help!
If you take COUNTRY ROAD 22, and come up to the lights at IC ROY drive, then you definitely know the HUGGING BEAR. I came across pictures of people hugging this Christmas inflatable because of this post.
MELISSA wrote 'Just wanted to thank the man who put out the teddy bear on IC Roy at the beginning of Covid. I can't remember what the positive message was he use to have. The kids and I always talk about getting a picture and Thanking the bear for making us laugh. Finally it happened."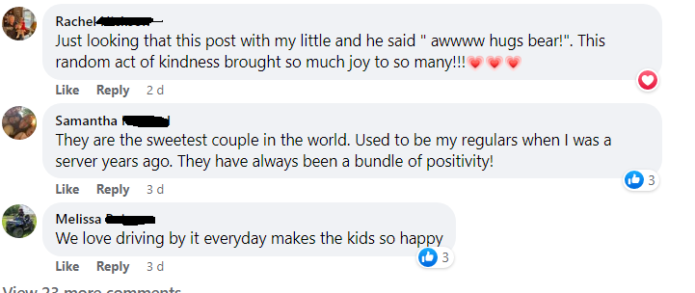 Well, I tracked down HELEN MARIE aka SASSY, the kindhearted woman who had an idea to lift the spirits of her community with a big blow up bear. This bear has been through a lot , it's ripped and she is looking for someone to sew it so she doesn't have to replace it. This is her 3rd bear in 3 years! 
SASSY is more than just her name, she is a sweet, compassionate soul who wants everyone to be kind. Listen to our chat.

CAN YOU SEW THE HUGGING BEAR or know someone that can?
sassydawe@aol.com