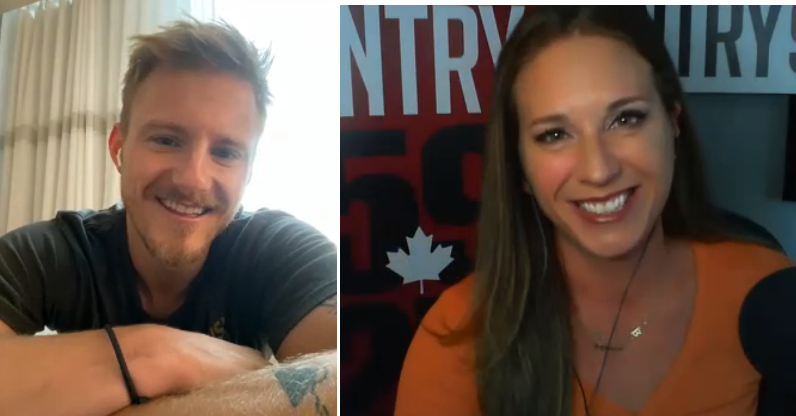 ZOOMSCLUSIVE: ALEXANDER LUDWIG's Next Role: Country Artist
If you watched 'Vikings', then you will know up and coming Country artist ALEXENADER LUDWIG!
HE. WAS. BJORN…!
You may also be familiar for his role as Cato in 'The Hunger Games', he was in the recently in 'Bad Boys For Life' with Will Smith. A chance meeting on a plane with some very famous band members started his Country Music Career.
He's got a real traditional sounding voice, it's very Kenny Chesney meets David Nail.
One of the most REAL, humble, funny Canadian Country Artist's out there!

This is that music video with NICKI MINAJ
**** IT'S NSFW,  IT'S NSFW,  IT'S NSFW, IT'S NSFW****