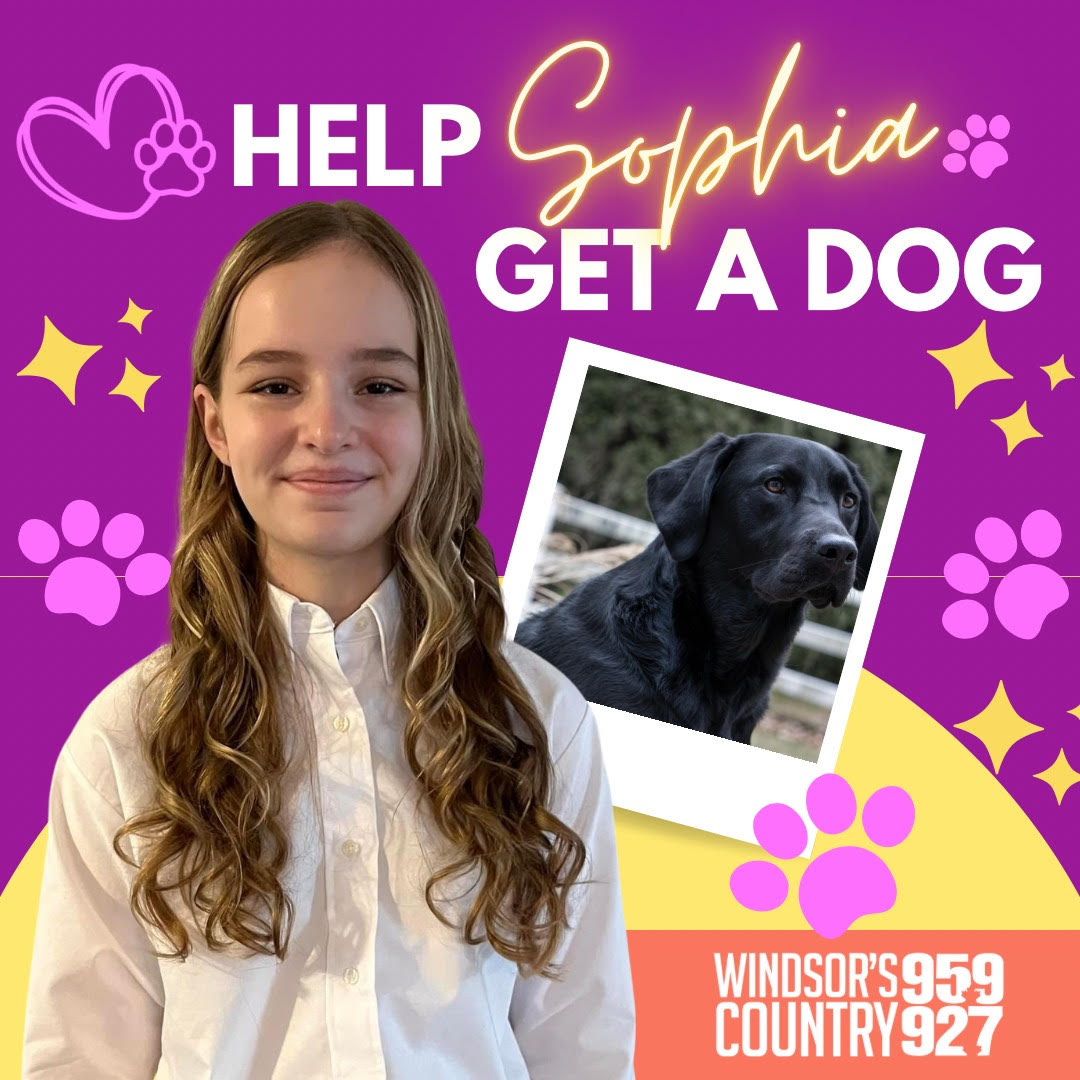 [LISTEN] Help Sophia Get Her 🐕‍🦺 Service Dog
I often find stories and guest for my show by perusing the local community groups on Facebook. I was about to go to sleep when I saw the beautiful Sophia and this post from her Mom Julie:
Hello Lasalle community! My daughter Sophia requires a service dog. We are doing various methods of fundraising to help her get the dog, including a Go Fund Me. If you'd like to donate, you can either PM me to make the donation directly (donations made through me are eligible for a tax receipt through the Searchlight Service Dogs organization in Barrie, Ontario), or you can donate through the Go Fund Me. Please feel free to share the Go Fund Me link far and wide!! Please help us make this happen for Sophia. Thanks in advance!
Now, Sophia's life is forever changed. A parent wants to protect their kids and make them feel safe at all costs. I can't imagine the pain this family is in. I messaged Julie right away. She told me their story this morning. If you listen and feel inclined to help Sophia get her dog the Go Fund Me link is below.

HELP SOPHIA'S DREAM OF OWNING A SERVICE DOG A REALITY, CLICK HERE TO FIND THE GO FUND ME ACCOUNT.