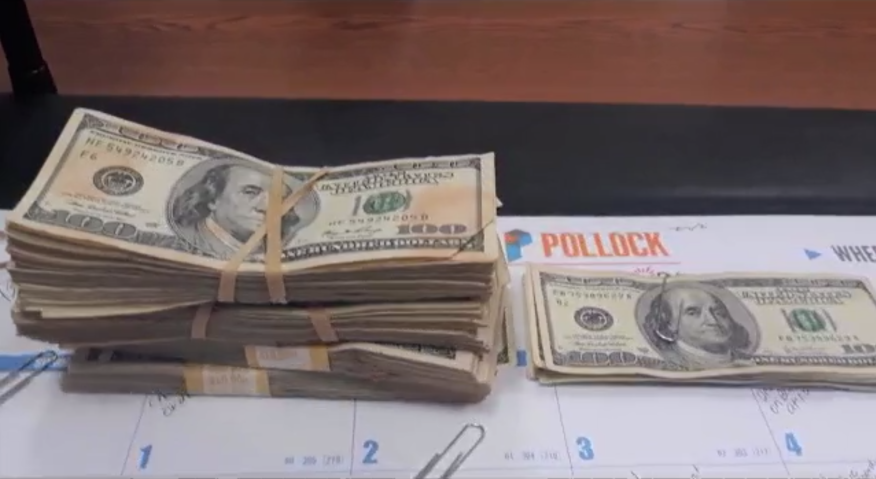 [WATCH] Oklahoma Goodwill Employee Finds $42,000 💰 In Donated Sweater
Can you imagine the surprise of a Goodwill employee when she found more than $40,000 cash tucked away in some old donated sweaters?
It's the largest cash find in Oklahoma Goodwill history.
Goodwill employee Andrea Lessing came across two sweaters wrapped together, holding what she thought was books.
On closer inspection it was stack of envelopes with cash in them totaling in $42,000!
Along with it were documents with information that helped them track down the owner – something also highly unusual.
Frank Holland, the VP of Donated Goods at Goodwill says normally they have no way of knowing who the money belongs to.
Andrea rose above the natural instinct and turned it in.
Little did she know – she was minutes away from karma coming back to her.
The owner of the money wanted to remain anonymous – but they did want to thank her for the integrity she showed that day. And gave her $1000.
 Andrea says her daughters bday is coming up in July so I can actually give her an amazing birthday party.
It's not only the largest cash find in Oklahoma – it ranks among the top finds for Goodwill internationally.