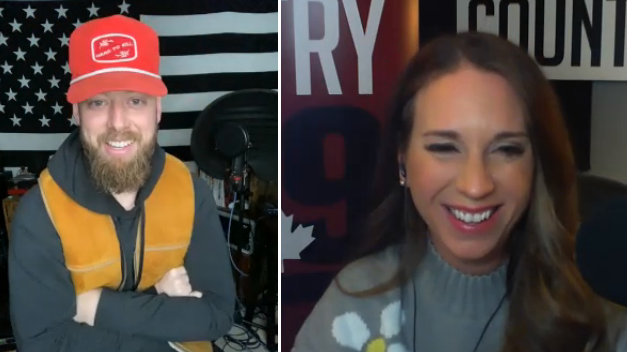 [WATCH] ZOOMsclusive With ANDREW HYATT 🎄
ANDREW HYATT was on the show today, recent winner of the Rising Star award at this year's Canadian Country Music Association Awards, and one of our favourite humans.
He had some voice issues before the Pandemic started, so he had to relearn how to sing again. Now he's prepped and primed and ready to go with new music.
From his well know love affair with BAD JOKES, to his slow burn in Canadian Country, to how he fell in love with Christmas music finally – we get to it all in my #ZOOMsclusive.

THROWBACK TO WHEN ANDREW STOPPED BY OUR STUDIOS